Michigan football coach Jim Harbaugh will take a substantial pay cut during the coronavirus pandemic.
According to Saturday Tradition, the school announced Monday that Harbaugh and men's basketball coach Juwan Howard would both take 10% pay cuts during the ongoing coronavirus pandemic. Athletic director Warde Manuel will also take the same cut. (RELATED: David Hookstead Is The True King In The North When It Comes To College Football)
The pay reductions will start August 1 and go through the end of the fiscal year.
View this post on Instagram
At this point, the list of programs not instituting pay cuts during the coronavirus pandemic might be shorter than the list of those that are.
Taking a 10% pay cut is also no joke at all, especially when you're talking about the kind of money Harbaugh takes home annually.
View this post on Instagram
The Michigan coach made a little more than $7.5 million in 2019, which means he just lost $750,000 because of the pandemic.
That's more money than most people make in several years, and it's gone from Harbaugh's paycheck.
View this post on Instagram
Luckily for Harbaugh, I have no doubt he'll still be able to afford to put food on the table after his 10% pay cut. Still you never like to see a guy lose money.
I love dogging Harbaugh, but losing money is nothing to ever celebrate. It's a brutal situation.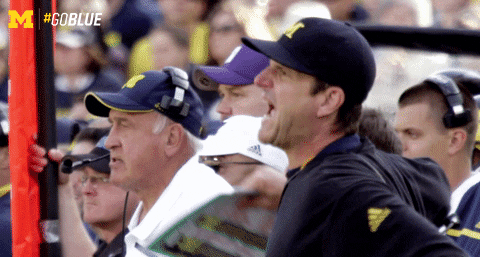 Let's hope this situation ends sooner than later. Even though I'm not a pro-Michigan guy and I like dragging the Wolverines coach, I never want to see someone lose a single penny.