Philadelphia Eagles head coach Doug Pederson has coronavirus.
According to a Sunday report from Tim McManus, the Super Bowl champion coach has tested positive for coronavirus. He's reportedly asymptomatic and feeling normal. (RELATED: David Hookstead Is The True King In The North When It Comes To College Football)
He'll also reportedly try to continue to lead the team virtually.
Filed to ESPN: Eagles coach Doug Pederson has tested positive for the coronavirus, according to sources. He relayed the news to the team tonight after a second positive test confirming the news.

— Tim McManus (@Tim_McManus) August 3, 2020
Pederson is asymptomatic and feeling fine, a source said. A staffer who was in close contact with Pederson was also sent home. https://t.co/DnYDjju7wS

— Tim McManus (@Tim_McManus) August 3, 2020
No current plans to shut down NovaCare facility. Pederson will continue to lead virtually (he and staffer who was in close contact will follow protocol before returning). Duce Staley will man day-to-day at facility, as @Jeff_McLane reported.

— Tim McManus (@Tim_McManus) August 3, 2020
Obviously we're all pulling for Pederson to get clear of the virus as fast as possible. The last thing the NFL needs is a major coach going down with coronavirus.
Luckily, it sounds like Pederson is going to be just fine. He's asymptomatic and doing fine. That's about the best-case scenario once you test positive.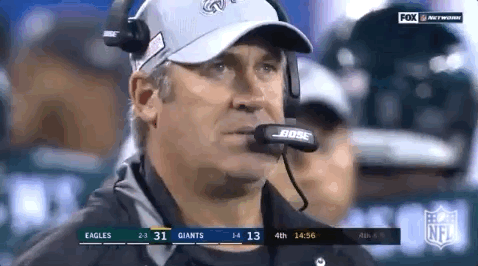 The key now is making sure he stays away from the team and everyone else until he's completely cleared of the virus.
Once you have a member of an NFL organization with coronavirus, they have to stay away from the rest of the team. If they don't, you risk losing the entire locker room.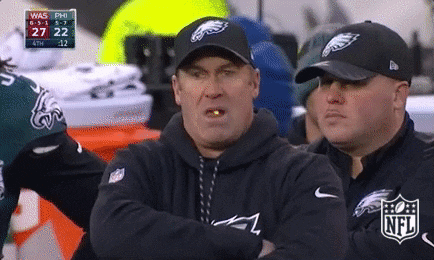 Let Pederson do what he can virtually, and then he can return once he tests negative for coronavirus. The season is still more than a month away.
There's no reason to make foolish decisions and rush him back.