There's nothing more frustrating than sitting down on the couch after a long day only to realize you can't stream your favorite movie because you forgot your password, or when you need to pay a bill and can't access your check card because you don't have the password to sign-in to your online banking. In fact, just the thought of these annoying things is enough to trigger a horrible migraine.
The truth is, everything you do is digital these days, and if you care about online protection, accessing your stuff with passwords is simply necessary. But if you're having trouble remembering the many passwords you've made over the years, you're not alone. That's why people everywhere are turning to Dashlane, a password manager that helps you log-in to systems and apps with the click of a button — no muss, no fuss.
Unlike many other password managers out there, Dashlane is incredibly safe and reliable. That's because it locks away all your important passwords in an encrypted vault, ensuring no eyes see them but your's. You can even safely back them up onto the Cloud, making accessing them safely easier than ever. And if you still need an extra layer of security, Dashlane offers two-factor authentication for your convenience.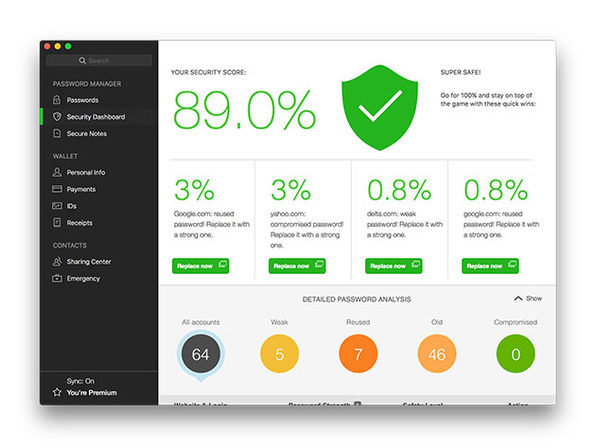 Along with logging away all your important passwords, Dashlane also boasts a strong password generator that you can access and change in seconds. Whether you create them or Dashlane comes up with them for you, the program syncs all your password info to your entire device arsenal so you never have to think twice about it. You can even share your passwords and notes with family, friends, and colleagues, and set up an emergency contact who can access them in case of an emergency.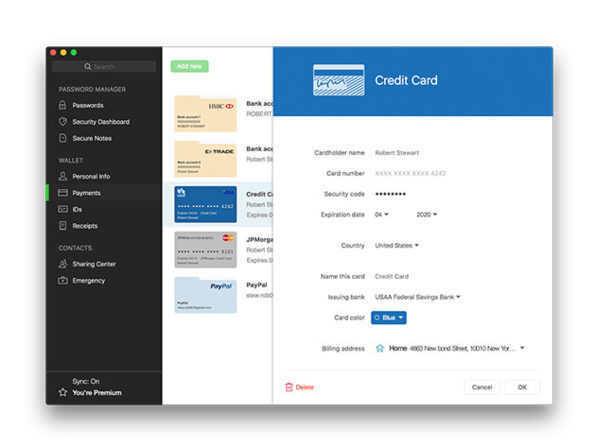 Making digital payments, logging onto streaming services, and more is truly a piece of cake with Dashlane. It's no wonder it was deemed "life-changingly great" by The New York Times and named "App of the Year" by both Apple and Google.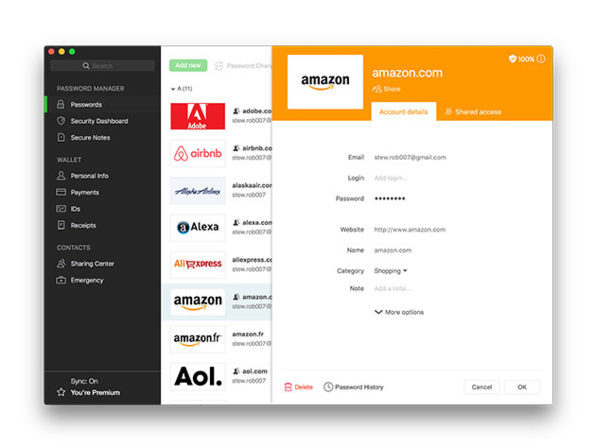 For a limited time, a 1-year subscription to Dashlane Password Manager Premium is just $30 bucks — that's half-off its normal price!
Prices subject to change.
Do you have your stay-at-home essentials? Here are some you may have missed.
Have a suggestion for a cool product or great deal that you think Daily Caller readers need to know about?
The Daily Caller is devoted to showing you things that you'll like or find interesting. We do have partnerships with affiliates, so The Daily Caller may get a small share of the revenue from any purchase.