Multiple Big 10 football teams are reportedly against playing the season.
According to Dan Patrick, Michigan, Michigan State, Illinois, Northwestern, Maryland and Rutgers are all unlikely to agree to play during the coronavirus pandemic. (RELATED: David Hookstead Is The True King In The North When It Comes To College Football)
That only leaves eight schools remaining. In order to overturn the cancelation of the season, the Big 10 would need nine votes. Right now, they simply don't have them.
Big Ten Football Update: "They simply don't have enough teams to play. I was told The Michigan teams not going to play, Illinois teams Illinois/Northwestern not going to play, Maryland's not going to play and Rutgers probably won't play." pic.twitter.com/DP0QKIUYT8

— Dan Patrick Show (@dpshow) September 8, 2020
This is such an utter joke that I don't even know where to begin. How the hell are we unable to swing one of those six schools?
Going into this past Friday, I honestly believed that we'd have the nine votes necessary for the Big 10 to play and overturn Cowardly Kevin and other other leaders' decision to cancel games.
View this post on Instagram
Now, it's Tuesday, and it sounds like it's absolute gridlock, and we're a vote short. We're one damn vote short from having football in the fall!
I'm so disgusted by this situation that I could puke. I've been fighting and fighting to save the Big 10, and I haven't accomplished it yet.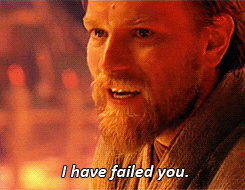 This situation needs to be fixed immediately. Fire everyone standing in the way of playing Big 10 football, and let the games roll!