Whether you like it or not, pretty much everything is virtual these days. From important work meetings and classes to catch-ups with the in-laws, your phone screen has been putting in more hours than it ever has before. And while there are some good things about video-chatting from the comfort of your own home, having to deal with the so-called "production value" of it all can get a little taxing.
If you're worried about the way you're coming off on video calls or recordings due to your home's poor lighting, don't lose hope just yet. Everything you'd ever possibly need to improve your look, virtually, is all in this bundle by Pictar. Designed to make you appear as professional as possible, this Home-Office Kit gives you the tools necessary to make you glow whenever you look into that little camera lens.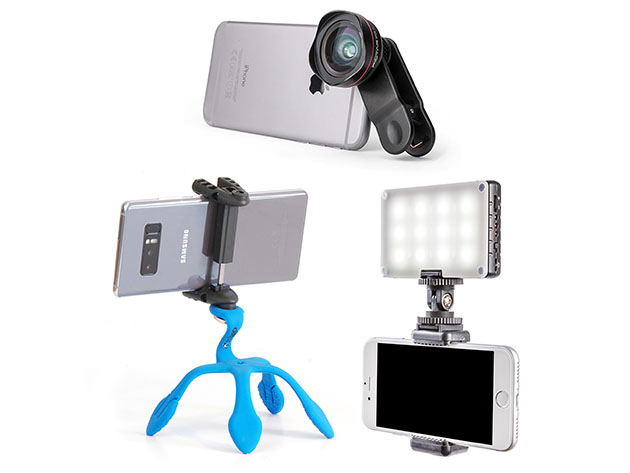 To start, the kit features a wide-angle smart lens that actually doubles the amount of space captured compared to your normal camera. This is especially great for video recordings as it allows you to set the scene and create captivating visuals. And when you control it with the accompanying Pictar app, you can adjust the lens just the way you want it and have access to over 20 shooting modules.
The kit also includes the filming at-home essential: a versatile, smartphone-friendly tripod. With five flexible, durable legs, you can get the exact height you need, whether you're sitting at a desk or standing in the middle of a room. And don't worry, it holds on tight to your phone, never dipping or falling as you record.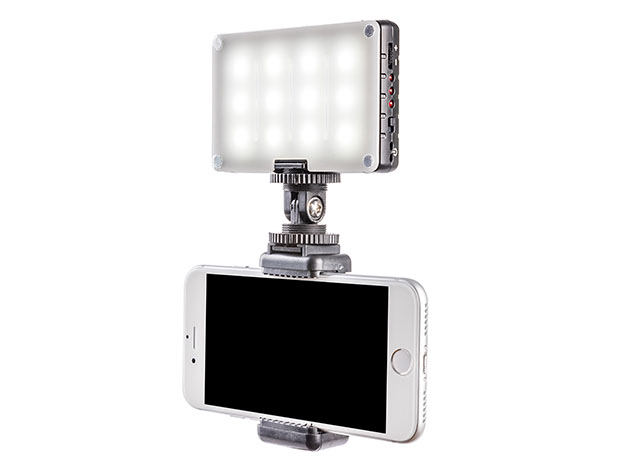 Lastly, the kit boasts the must-have Pictar Smart Light that will dramatically improve the quality of your recordings and snaps. Thanks to its built-in battery, you can enjoy up to 2 hours of LED light at its brightest level. After seeing what you look like with this thing, you'll never film or take pictures without it again.
Thanks to its ability to make you appear flawless in live videos, recordings, and selfies, it's no wonder this kit earned an impressive 4.4/5-star rating on Amazon. And lucky for you, it's 35% off its regular price.
Get the Pictar Home-Office Kit here for just $89.99!
Have a suggestion for a cool product or great deal that you think Daily Caller readers need to know about?
The Daily Caller is devoted to showing you things that you'll like or find interesting. We do have partnerships with affiliates, so The Daily Caller may get a small share of the revenue from any purchase.