Will Muschamp has apologized for a leaked video of him that blew up on the internet.
Over the weekend, a video leaked of the South Carolina football coach telling fans to "get the f**k" out of their seats, and it quickly went viral. However, Muschamp wants people to know it was never meant to be seen, and he's sorry. (RELATED: David Hookstead Is The True King In The North When It Comes To College Football)
LFG! #CB90 pic.twitter.com/5jR1595pnv

— Cocksby90 (@cocks_by_90) September 26, 2020
"It was an outtake between me and Justin King and if I offended anybody, I apologize. It was between me and another guy. It was never meant to be public. Somebody obviously thought they'd be cute and put it out there," Muschamp said during his Tuesday press conference, according to Outkick. Why is Muschamp apologizing for that video? That was honestly the most energy I've seen out of South Carolina football in years.
He shouldn't be apologizing. Fans should be saying thank you for finally having some attention shined on the program.
The video circulating of Will Muschamp colorfully encouraging Gamecocks fans to get out of their seats is real but it was shot nearly two years ago. The video was never intended to be released to the public, according to USC. @wachfox

— Mike Uva (@Mike_Uva) September 26, 2020
Look, when you're a program like South Carolina, you need all the help you can get when it comes to moving the needle.
That video blew up over the weekend, and it's the most chatter I've seen about the Gamecocks on Twitter in a long time.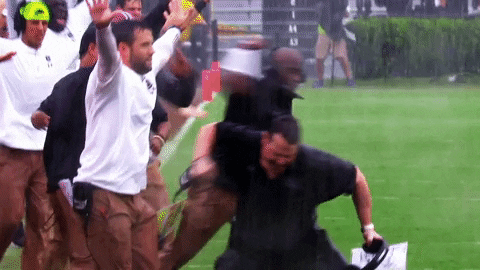 Don't apologize, Muschamp! Keep that energy and actually win some damn football games.