Mel Gibson's new movie "Fatman" looks absurd.
The plot of the film, according to the trailer's YouTube description, is as follows:
To save his declining business, Chris Cringle (Mel Gibson), also known as Santa Claus, is forced into a partnership with the U.S. military. Making matters worse, Chris gets locked into a deadly battle of wits against a highly skilled assassin (Walton Goggins), hired by a precocious 12-year-old after receiving a lump of coal in his stocking. 'Tis the season for Fatman to get even, in the action-comedy that keeps on giving.
Judging from the trailer, this film isn't only a must-watch, but it might be the film of the holiday season. It's that absurd. (REVIEW: 'Westworld' Season 3 Ends With The Possible Deaths Of Multiple Characters)
I don't want to ruin anything for you. Just give it a watch below. It's epic.
Okay, I'll just go ahead and say it. This movie looks absolutely awesome, and nothing you say will convince me otherwise.
It has Walton Goggins attempting to assassinate Santa because a little kid got coal in his stocking! I couldn't make this up if I tried all the drugs in the world.
Let's not forget that Goggins is the man responsible for making Boyd Crowder arguably the greatest villain in TV history.
I'm all for Christmas movies to set the tone for the season. I watch "Christmas Vacation" every single year, and I will 100% watch "Fatman."
If you think I'm missing this, then you don't know anything about who I am as a person or what I find enjoyable.
This looks epic on so many many different levels.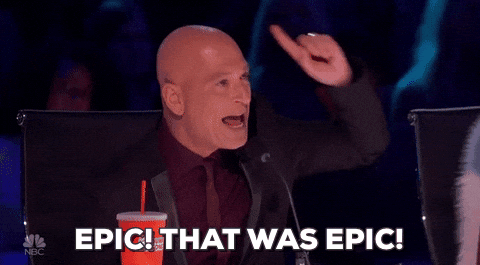 You can catch "Fatman" in select theaters starting November 13 and on demand starting November 17. It should be a fun time.