From poor posture to weight gain, there's a laundry list of scary things sitting at your desk can potentially do to your body. While standing at your desk can pose some benefits, sore feet and legs and an aching lower back can also cause you a lot of discomfort. Can't we just meet somewhere in the middle?
If you work in one seated position hour after hour, day after day, do yourself a favor and add the Sitpack ZEN to your daily routine! The first-ever compact and functional one-legged chair of its kind, this unique tool can effectively improve your posture and circulation given that it helps you not fully sit down or completely stand upright. Plus, it's totally adjustable to fit your comfort level.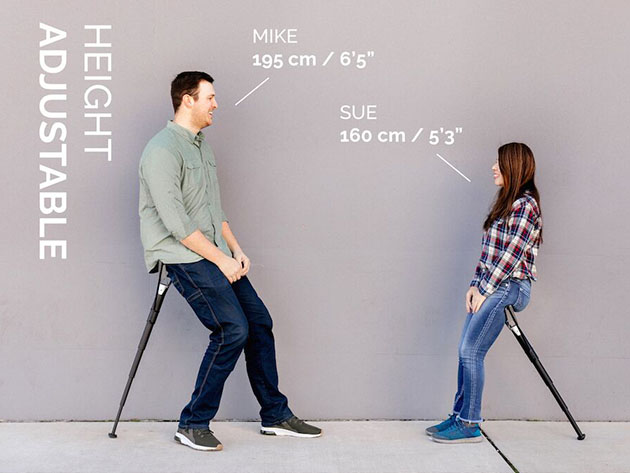 Boasting a sleek Danish design with materials like carbon and aluminum tubes, Sitpack ZEN is designed to last, no matter how frequently you use it. Since it's incredibly light and portable at just under one pound, you can take it far from the confines of your office space — the seat even doubles as a carrying strap. Great for using while camping, fishing, tailgating, or just waiting in line, this one-legged chair makes "sitting" healthy again.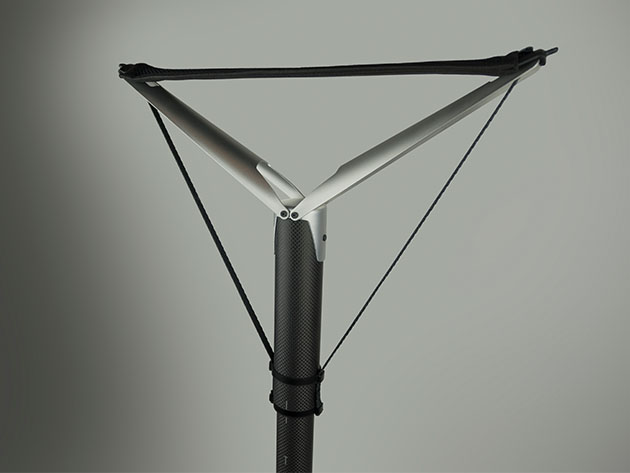 Whether you're combating shooting pains up your legs or notice your shoulders are feeling more hunched than usual, the Sitpack ZEN can finally turn things around again. While it only has one leg, it's strong enough to hold up to 300 pounds, making it great for just about anyone to use.
Here's what some people are saying about the revolutionary one-legged chair online:
"It's about comfort and health." – Daily Mail
"It is unmatched!" – Chokstick.com
"The design of the Sitpack is a homerun." – Core 77
Ready to do something good for your body? Snag your very own Sitpack Zen at 15% off, making it just $89.99.
Price subject to change.
Have a suggestion for a cool product or great deal that you think Daily Caller readers need to know about? Email the Daily Dealer at dealer@dailycaller.com.
The Daily Caller is devoted to showing you things that you'll like or find interesting. We do have partnerships with affiliates, so The Daily Caller may get a small share of the revenue from any purchase.