An unnamed bettor has placed an absurd parlay bet involving Georgia, Alabama and the Packers.
According to ESPN, the unnamed individual bet $3 million through DraftKings on Georgia winning the SEC East, Alabama winning the SEC West and the Packers winning the NFC North. (RELATED: David Hookstead Is The True King In The North When It Comes To College Football)
If the parlay hits, he'll win $5.6 million with a total pay out $8.6 million.
View this post on Instagram
The good news for this unnamed person is that Georgia, Alabama and the Packers all appear like they're going to win their respective parts of the bet.
The Packers seem almost certain to win the NFC North, and Georgia and Alabama look ready to win their sides of the SEC.
That's the good news.
View this post on Instagram
The bad news? Well, there's still a ton of time left. College football is the wild west when it comes to insane stuff happening.
Look no further that the ending of the Arkansas/Auburn game.
This was ruled intentional grounding by Bo Nix with under 30 seconds left in the game.

Do you agree with the call? pic.twitter.com/ngtu0qAjGC

— SportsCenter (@SportsCenter) October 11, 2020
The bad news is that there's still plenty of time for things to go south. There's tons of time for players to get hurt, things to go incredibly wrong and for this parlay to not hit.
With $3 million on the line, I wouldn't be able to sleep at night.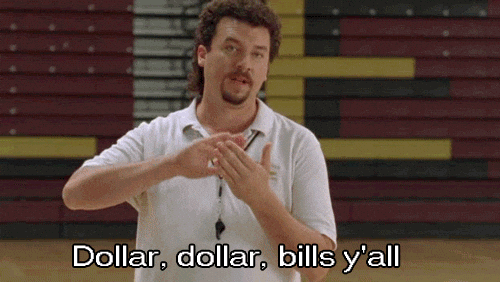 Welcome to the world of sports gambling! It's always a wild ride!