Remember back in the day, when you'd sit for hours in a language class, barely absorbing any helpful information at all? Believe it or not, staring at a textbook is no way to become fluent in a second language.
Unlike traditional language-learning programs, Memrise takes a more natural approach to things. They employ a three-step approach to their teaching technique, helping you to become fluent in a language in a way that feels right for you, never forced. Designed for learners of all different experience levels, Memrise's lessons are just challenging enough to motivate you without becoming overwhelming.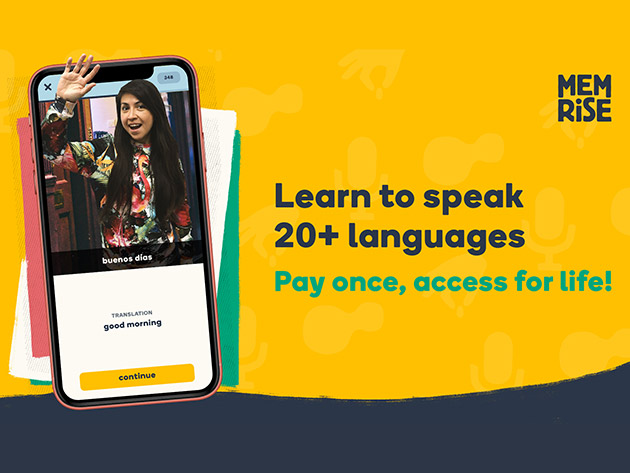 When using Memrise, you'll choose from a library of 22 different languages, including Spanish, Korean, French, and Portuguese, just to name a few. In addition to becoming familiar with commonly used words and phrases, you'll also have access to real native speakers, giving you cultural context to the things you're learning. You'll even have the opportunity to engage in friendly competition with fellow learners in the app's leaderboards, helping you to become even more confident speaking the new language.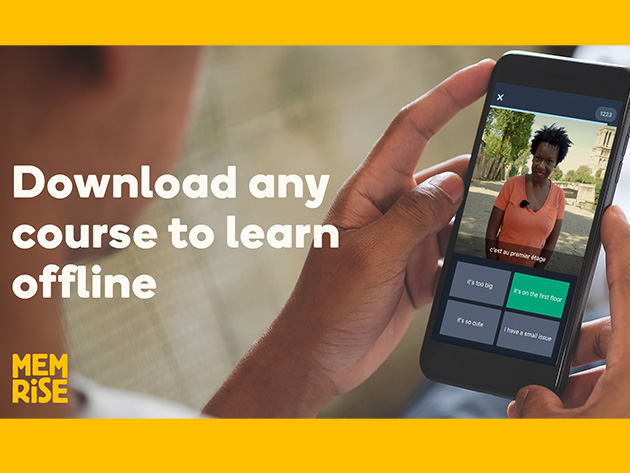 To keep you on track, Memrise helps you set daily goals and helpful reminders, making setting time aside for learning easy. Add that to the software's easy-to-navigate interface and mobile options, you've got yourself a recipe for fast and effective language-learning!
Toting an impressing 4.8/5-star rating on App Store and named Best App at the Google Play Awards in 2017, it's no surprise that Memrise is becoming a go-to for adults hoping to become fluent in a new language. Check out what awesome things other sites and real users are saying about it online!
"Best [app] for learning to speak casually in a new language." – CNET
"Memrise's learning tools help you to pick up tone, pronunciation, and cadence." – Conde Nast Traveler
"This app is simply stunning not only in its effectiveness but also simply the way it looks and feels when you use it." – NickTheGoverner
Right now, you can get a lifetime subscription to Memrise Language Learning for just $99.99 — that's over 25% off its normal rate!
Price subject to change.
Do you have your stay-at-home essentials? Here are some you may have missed.
Have a suggestion for a cool product or great deal that you think Daily Caller readers need to know about? Email the Daily Dealer at dealer@dailycaller.com.
The Daily Caller is devoted to showing you things that you'll like or find interesting. We do have partnerships with affiliates, so The Daily Caller may get a small share of the revenue from any purchase.