Believe it or not, the cold months are upon us, which means it's time for the A/Cs to take a breather and the space heaters to take center stage. But not all space heaters are created equal — some aren't energy efficient while others simply don't have the power to heat up an entire room. Oftentimes, they're not safe to use around the family.
If you want to stay safe and warm during the upcoming fall and winter nights, this little guy will definitely fit the bill. Unlike other bulky, and quite frankly, ugly, space heaters out there, the iPM Q9 1,000W Space Heater was designed to make you feel like you're cozying up alongside a crackling wood fireplace, not an awkward, metal appliance. And since it's freestanding, you can add this little "fireplace" to any room in the house!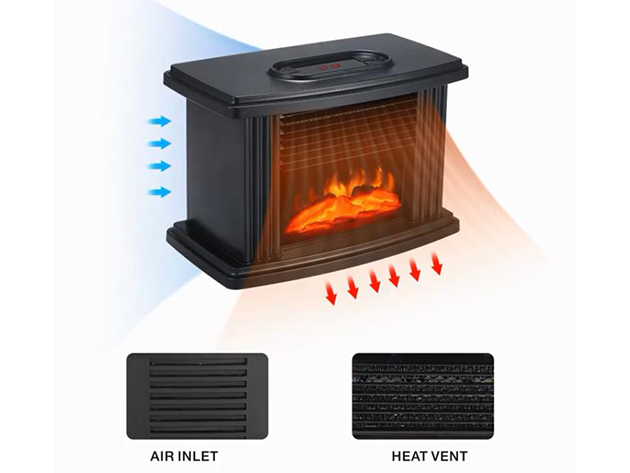 Whether you're looking for a strong heat flow or a mild warm glow, this mini space heater delivers with an adjustable thermostat that puts you in full control of the temperature. Keeping it on for longer periods of time is no biggie thanks to its overheat protection function. Plus, given that it doesn't have any power attenuation over its lifespan, it's likely the last space heater you'll ever have to buy.
From zero setup to noise-free heating, this gadget is a pleasure to use. It even features two operation methods, manual and remote control, making it incredibly convenient. Its simple control panel and display screen keep you in the know at all times.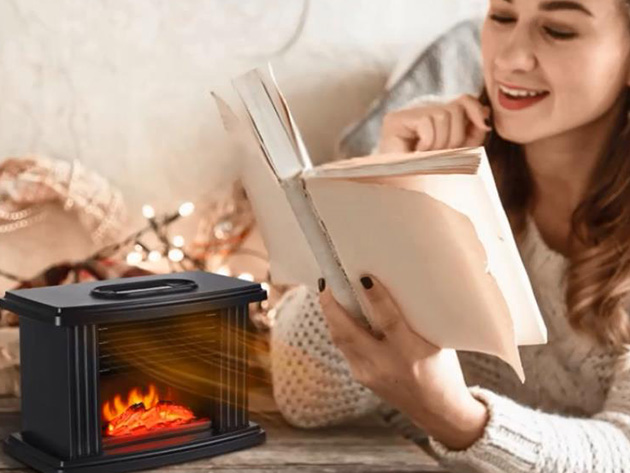 Ready to get cozy with the iPM Q9 1,000W Space Heater? Now's a great time to buy since it's a whopping 40%, making it just $50 bucks.
Price subject to change.
Do you have your stay-at-home essentials? Here are some you may have missed.
Have a suggestion for a cool product or great deal that you think Daily Caller readers need to know about? Email the Daily Dealer at dealer@dailycaller.com.
The Daily Caller is devoted to showing you things that you'll like or find interesting. We do have partnerships with affiliates, so The Daily Caller may get a small share of the revenue from any purchase.