Mountain Dew has released a cookbook for its millions of fans around the globe.
In a Tuesday press release, the popular soda brand announced the release of "Big Bold Book of MTN DEW Recipes."
The release stated the following in part:
With nearly forty dishes to satisfy every craving, the Big Bold Book of MTN DEW Recipes is a compilation of fan-made, fan-inspired, and fan-favorited creations from some of the most imaginative culinary minds on the planet. Ranging from the quick and easy two-ingredient cupcake treats, to the advanced Code Red® Brisket that will entice any BBQ pitmaster, all recipes stir up serious flavor with the delicious charge of MTN DEW.
In case you think I'm kidding with this, I can promise you that I'm not. In fact, you can check out one of the featured recipes below. (RELATED: Danny McBride Returns As Dewey Ryder In Latest Hilarious Mountain Dew Ad)
Trust me, I was just as surprised as all of you when I heard about this cookbook. After all, soda isn't generally an ingredient used when firing up the stove, oven or grill.
Having said that, I love this move from Mountain Dew. I'm not sure there's a more loyal customer base than Mountain Dew drinkers.
As we used to call it growing up, it's truly the nectar of the gods.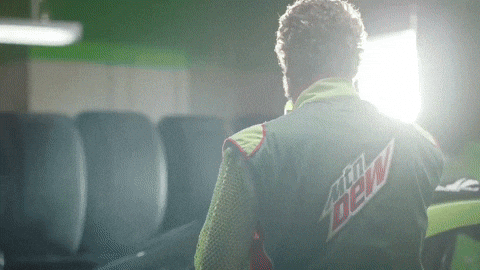 Back in the day, I used to drink several Mountain Dews a day. It was like an injection of life into my soul. I'd crack them open throughout the day, and pretty much everyone I know back home does the exact same.
Now, those same people can start experimenting with these recipes. Who the hell wouldn't want some Mountain Dew infused brisket?
I'm pretty sure that's the most American food I can think of.
Props to the person who came up with this cookbook idea because I honestly never thought I'd see the day when people were cooking with the Dew, but here we are. I love it.
Finally, let's also take a moment to remember the greatest Mountain Dew ads ever filmed with Danny McBride.