Johnny Depp won't be in the new "Fantastic Beasts" movie, but he's still reportedly being paid.
Depp resigned from the "Harry Potter" film series after losing his libel case against The Sun. He was suing the outlet after accusations of abusive behavior towards his ex-wife Amber Heard. He might have lost the lawsuit, but he doesn't really need to feel too bad. (REVIEW: 'Westworld' Season 3 Ends With The Possible Deaths Of Multiple Characters)
According to The Hollywood Reporter, Depp will still be paid his entire "eight-figure salary" for the movie, despite the fact he only shot one scene.
View this post on Instagram
Well, it sure is hard to be crying when you're getting paid an "eight-figure salary" to literally shoot a single scene from a movie, which is going to end up being cut anyways.
For those of you who don't know, "pay or play" is very common in Hollywood, and it's what's likely saving Depp's bank account here.
It means that once a deal is reached, an actor or actress is still paid if they're later cut. THR reported that Depp had this in his deal, which means he won't lose a penny after resigning.
View this post on Instagram
So, even though Depp isn't in the upcoming third "Fantastic Beasts" movie, he's still being straight paid like he is.
He's going to be sitting on stacks of cash!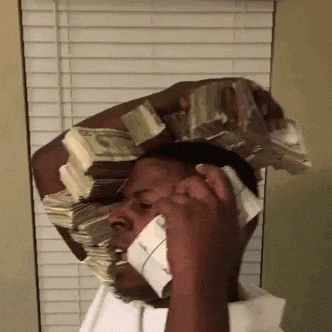 We'll see what Depp appears in next, but it's safe to say his time in the "Harry Potter" universe is over.