Green Bay Packers star David Bakhtiari plans on drinking a ton of beer to celebrate his new deal.
The offensive lineman agreed to a new extension over the weekend with a max value of $105.5 million, and he's now the highest paid lineman in NFL history. (RELATED: David Hookstead Is The True King In The North When It Comes To College Football)
The #Packers and LT David Bakhtiari agreed on a 4-year extension worth up to $105.5M in new money, source said. He is now the highest paid offensive lineman in NFL history. At its base, it's $23M per year and could reach $23.5M per year.

— Ian Rapoport (@RapSheet) November 15, 2020
How does he plan on celebrating? With plenty of ice cold beer! You can watch Bakhtiari discuss it with the media in the tweet below.
How David Bakhtiari will celebrate his new contract:

"Some beer, a lot of beer, more beer."

All with his fiancé, two pups and a stoagie. pic.twitter.com/Dg8zEUagBQ

— George Balekji (@GeorgeBalekji) November 15, 2020
Below is a live look at my reaction to Bakhtiari's celebration plans.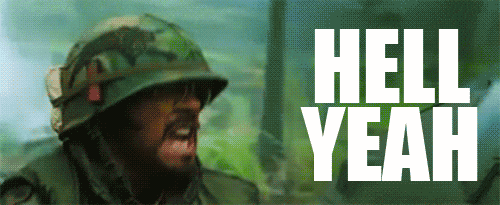 I might hate the Packers, but I 100% love this plan. You know how you celebrate becoming the highest paid lineman in league history?
You start cracking cold ones and you don't stop until you've run completely dry. The good news for Bakhtiari is that we also know he can slam them.
The dude is a documented chugger!
If you have a problem with Bakhtiari slamming cold brews to celebrate getting paid, then the problem is with you.
It's that simple. You'll never see me knock a guy for grabbing an ice cold drink to celebrate a major accomplishment.
That's what America is all about!