TIME's Person of the Year has been revealed, and it wasn't me.
After saving the college football season and spending 188 days specifically to save Big 10 football, you might assume that I had the inside track on the prestigious honor. (RELATED: David Hookstead Is The True King In The North When It Comes To College Football)
I've spent the past 188 days fighting to save Big 10 football. Today, we accomplished the mission.

Much like the Osama Bin Laden raid or D-Day, you never know when your number will be called to serve. All you hope for is to execute your job and the mission.

We did just that.

— David Hookstead (@dhookstead) September 16, 2020
After all, what is America without college football and who played a bigger role in saving it than me?
Well, it turns out that those were foolish expectations because Joe Biden and Kamala Harris were announced as the winners.
Joe Biden and Kamala Harris are TIME's 2020 Person of the Year #TIMEPOY https://t.co/o97QNlSBrl pic.twitter.com/KuoBoebBN4

— TIME (@TIME) December 11, 2020
Sure, becoming President and Vice President is cool, but we've had tons of people pull that off. Literally dozens of people have become President.
As a measuring stick, we've had 12 different men serve as President since the last time the Detroit Lions won a playoff game.
The Detroit Lions have won 1 playoff game since 1958.

In that time period, we've had 12 different Presidents, gone to the moon, invented the internet, fought four massive wars and the Soviet Union collapsed.

It's truly impressive how bad Detroit is at football.

— David Hookstead (@dhookstead) December 6, 2020
So, while it's cool, it's far from exclusive. Last time I checked, and you best believe I check often, nobody was in the trenches more than me trying to save college football.
Were there others riding with me in my army to overthrow Kevin Warren's idiotic decisions, sure, but we all know who was calling the shots.
"Grandpa, were you a hero in the war?"

— Phillip Nieto (@nieto_phillip) September 16, 2020
I guess I should have known that the coastal elites would never give me my due. After all, they're probably pissed off as all hell that I won the war to save college football.
Nobody wanted to cancel college football more than those in the media living far away from the cities who depend on football to survive.
Great weekend with the boys slinging beers and slinging the football.

This is the kind of America the clowns trying to cancel sports HATE to see. pic.twitter.com/6ICa20zj9d

— David Hookstead (@dhookstead) August 16, 2020
Every single Big 10 university president who voted to cancel the college football season should be fired immediately.

They WILLINGLY chose to decimate the communities that pay their salaries.

People this weak and cowardly have no business being leaders. Fire them all.

— David Hookstead (@dhookstead) August 11, 2020
Be thankful the idiots trying to cancel football didn't run the country during WWII.

If those cowards were in charge when Pearl Harbor happened, we'd all be speaking German right now.

— David Hookstead (@dhookstead) August 15, 2020
As a working class man with a blue-collar upbringing, I've learned to never expect praise or recognition in life.
That's saved for the people with Ivy League degrees who sit in the comfort of their mansions sneering down at the rest of us.
Guys like me belong in the mud. It's where we thrive. When the B1G canceled football in August, I traveled to a secretive location (ignore any rumors you might have heard about the location being a gigantic mansion), stared out of the lake after several beers and told my friend that I will do anything to save football.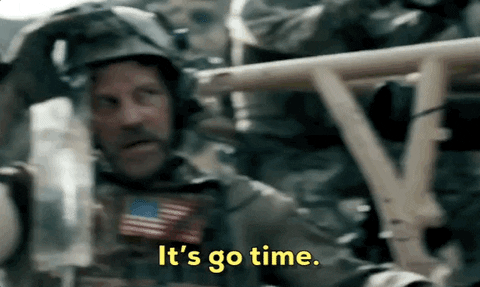 At the end of the day, I got the job done. If TIME doesn't see the value in that, then that's on them. The working class loves me, and I'll take them any day of the week.