Michigan football coach Jim Harbaugh is reportedly trying to get back to the NFL.
According to Jordan Strack, the head coach of the Wolverines is "actively" trying to find a job in the NFL after another disappointing year at Michigan. (RELATED: David Hookstead Is The True King In The North When It Comes To College Football)
A source tells me Jim Harbaugh has been actively working to find a NFL job. That has been the #1 thing holding him up on him signing an extension at Michigan.

This isn't exactly the most shocking news, but his desire right now is certainly to return to the NFL.

— Jordan Strack (@JordanStrack) January 4, 2021
This situation with Harbaugh is starting to get a bit absurd. We have reports flying all over the place. First, it was reported that a deal had been done, then it was that an extension was imminent and we're now at Harbaugh trying to get back to the NFL.
Seriously, what the hell is going on?
SOURCE: There is optimism inside Michigan that Jim Harbaugh's new deal will get wrapped up soon with an extension thru 2026.

— Bruce Feldman (@BruceFeldmanCFB) January 2, 2021
It seems like every single day, we get a different update with Harbaugh's plans. I didn't realize Michael Scott was running the show in Ann Arbor.
As a betting man, I'd guess that Harbaugh sticks around. Seems a bit late in the game for a change at this point, but I honestly have no idea.
I figured this would have been dealt with days ago, and that's clearly not the case.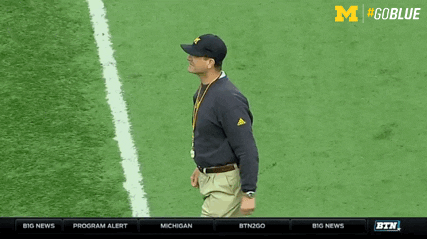 Keep checking back for the latest updates as we have them. It seems like something has to get done sooner than later.