I finally pulled the trigger on jumping into "His Dark Materials," and I'm less than sold.
For those of you who don't know, the HBO series is one of the most-hyped shows on the network, and it's based on a trilogy of books from Philip Pullman. (REVIEW: 'Westworld' Season 3 Ends With The Possible Deaths Of Multiple Characters)
Full disclosure, I never read the books and I have exactly zero intention of ever picking them up and finding out what they're about.
I'm just here for the TV series.
So, having said that, I'm one episode into the show, and I'm far from impressed. Is it bad? No. Is it great? Also, a firm no.
I'm used to amazing content from HBO. This is the network that has given us "True Detective," "Game of Thrones," "Westworld" and many other great shows.
I know I'm only a single episode into "His Dark Materials," but it just doesn't feel elite. The story revolves around a young girl named Lyra who is taken under the wing of an explorer. There are parallel universes, animals that act as kind of spirit doubles for humans, kidnapped kids and a golden compass, which is how most people in America know the story.
That should all be more than enough to make it great, right? Well, on paper, the answer to that question is yes.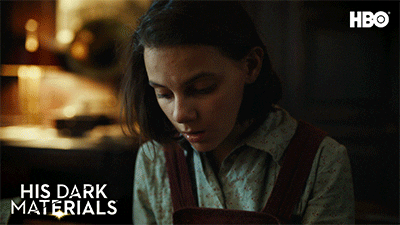 In reality, it's more complicated. For reasons I'm not sure I can explain, the whole thing feels so damn convoluted, choppy and way more complex than it needs to be.
I'm going to give it a couple more episodes before deciding to fully commit or not, but damn, after one episode, I am disappointed.