OnlyFans star Vanessa Sierra is apparently getting death threats after some quarantine complaints.
In a recent viral video shared by 7News Melbourne, Sierra complained about the food and having to wash her own hair while quarantined with her boyfriend and tennis star Bernard Tomic as the virus hits the sport hard. (SLIDESHOW: These Women On Instagram Hate Wearing Clothes)
You can watch the video below. (SLIDESHOW: 142 Times Josephine Skriver Barely Wore Anything)
Victoria is standing firm on hotel quarantine for tennis stars, after world No.1 Novak Djokovic issued a list of demands, calling for less time in isolation, and private housing. @NickMcCallum7 #7NEWS pic.twitter.com/lGbKhMBoYV

— 7NEWS Melbourne (@7NewsMelbourne) January 18, 2021
According to Outkick, she later posted a message on her Instagram story that stated the following:
I'm getting so many DEATH threats over my hair joke and if people actually WATCHED my vlog instead of going off a news story with incorrect facts they would see I was lighthearted about the entire thing and did not make any complaints – simply did a daily vlog as I always do about my life and circumstances. I even said that I don't mind the food situation in quartantine. Didn't realize how many idiots are in this world, but thank you to all my amazing supporters who still have my back through this.
The full video of her experience in quarantine is below. You can decide for yourself what you think about the post and her tone. (SLIDESHOW: 71 Times Samantha Hoopes Stripped Down)
Look, what kind of world are we living in when OnlyFans stars and Instagram models have to wash their own hair? (SLIDESHOW: This Blonde Bombshell Might Be The Hottest Model On The Internet)
I simply won't stand for it. If we our models can't do what they want, then we're truly lost as a society. (SLIDESHOW: 60 Times Abigail Ratchford Wore Almost Nothing)
View this post on Instagram
In all seriousness, death threats are obviously not okay over a viral video complaining about quarantine. Let's get real, folks.
She's an OnlyFans vlogger and an Instagram model. If she wants to complain, then let her complain. Who cares?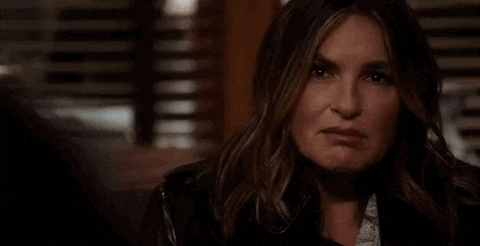 All the way around, this is just the latest reminder that we need to band together and end this crisis as quickly as possibly. We're all sick and tired of the coronavirus pandemic, and we're ready for it to be over. If complaining helps you, then let it out!