Two teams in a beer hockey league thought it would be a good idea to trade some punches.
In a video making the rounds on Reddit, a guy can be seen sitting on the boards moments before he is absolutely crushed by somebody. (RELATED: David Hookstead Is The True King In The North When It Comes To College Football)
As expected, that set off a massive chain reaction and it was go time! You can check out the video below.
Reddit user wrote the following about the situation:
This happened in my beer league (not my team though, fortunately). Guy #1 got upset and took an opposing players stick and started skating to the bench. You can see him with 2 sticks shortly into the clip. Guy #2 didn't take too kindly to that, and torpedoed himself into Guy #1 on the bench.
This situation right here more or less sums up low level beer league hockey if I've ever seen it. For those of you who don't know, beer league hockey is what guys over the age of 30 do when they're looking to get a buzz and some ice time.
I'm not against it at all. Just because you're legit playing days came to an end doesn't mean you have to give up totally playing one of the greatest sports ever invented.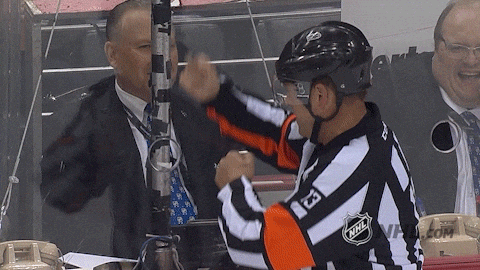 You know what some guys like to do in beer league? They like to take things way too seriously. It's like those hardos in summer softball, but dudes in hockey leagues will generally throw down.
As you can see in the video above, these dudes had no problems getting after it. Wife and kids at home? Don't worry about it. Right now, it's go time with the boys.
Props to these dudes for laying it all on the line! You just love to see it go down in a beer league.