A pair of Michael Jordan cards sold for a shocking amount of money over the weekend.
According to Darren Rovell, two cards of the six-time NBA champion with the Bulls sold for $738,000 each Saturday night at a Goldin Auctions sale. (RELATED: David Hookstead Is The True King In The North When It Comes To College Football)
Jordan memorabilia has been flying off of the shelves ever since "The Last Dance" aired on ESPN in 2020.
Collectors astounded as pair of Gem Mint 10 Michael Jordan rookies sell for $738,000 each last night at @GoldinAuctions, obliterating a days old record of $349,000. What is going on? https://t.co/Bkjv0av99D

— Darren Rovell (@darrenrovell) January 31, 2021
As I've said many times, I love sports memorabilia stories, especially when the dollar amounts are so high. It's just mind-boggling.
I can't imagine ever dropping $738,000 on a single piece of memorabilia of any athlete. I 100% wouldn't spend it on a card.
It's just insane the kind of market we've seen for Jordan memorabilia since "The Last Dance" dropped last April.
People have dived all the way in on buying stuff involving the legendary Chicago Bulls guard.
Jersey Michael Jordan held up when he first signed with the Bulls sells at @JuliensAuctions for $320,000. pic.twitter.com/MbrurJx6e9

— Darren Rovell (@darrenrovell) December 6, 2020
Hopefully, I have enough money at some point where spending $738,000 on a card is just a drop in the bucket.
That's some serious cash.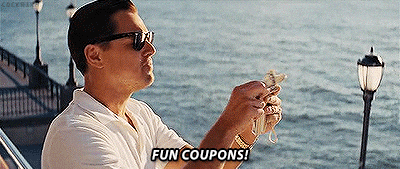 Also, if you haven't seen "The Last Dance" yet, I can't recommend it enough. It's without a doubt the best sports documentary ever made, and you can catch the entire thing on Netflix.
If this doesn't motivate you to be great, I don't know what will. "Winning has a price, leadership has a price… 'The one thing about Michael Jordan was he never asked me to do something that he didn't ****ing do." pic.twitter.com/sEt4eE9nTz

— Zeke Healy (@ZekeHealy) May 11, 2020
Let us know in the comments how much money you'd spend on a piece of sports memorabilia.