When you think of Valentine's Day, thoughts of red satin, decadent chocolates, and even jewelry may come to mind. But nothing says "I love you" quite like a bouquet of gorgeous roses. And this is nothing new. In fact, back in the nineteenth century, Victorians used bouquets of these flowers to send messages to their love interests, an act that has become synonymous with Valentine's Day as we know it.
Whether it's your significant other, your mother, or your favorite aunt that you decide to gift flowers this Valentine's Day, this sweet gesture is a sure way to remind them that you're thinking of them. And while you could opt for the simple store-bought arrangement, perhaps it's time to put a spin on this classic display of appreciation. And what better way to do that than with a cute, cuddly teddy bear?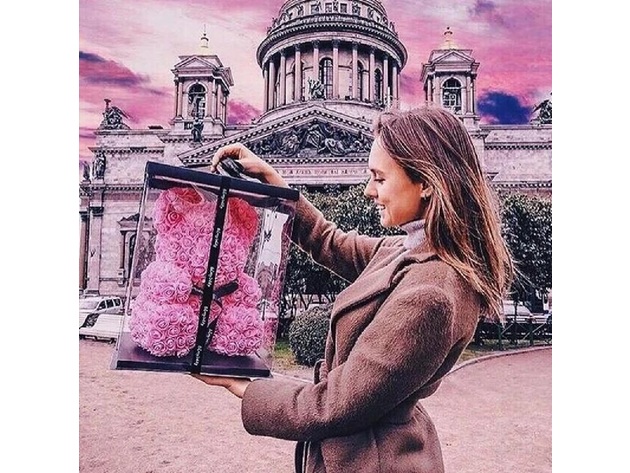 If you really want to surprise your loved one this Valentine's Day, you'll definitely make an impression with this incredibly special Homvare Foam Rose Teddy Bear made completely of fresh roses. And while it certainly is unique for obvious reasons, what really sets it apart is the fact that its flowers stay beautiful for an entire year, making it a truly remarkable gift.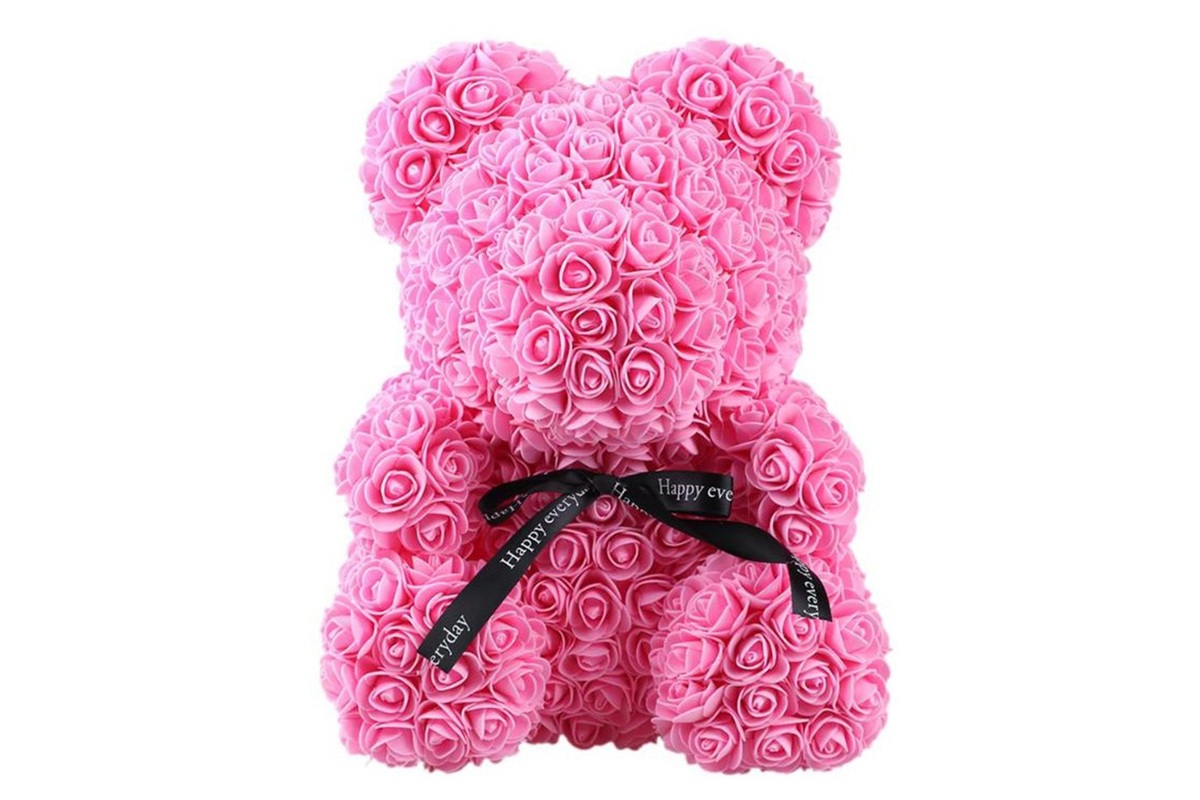 Unlike the more traditional bouquet of roses, this hand-crafted teddy-bear-shaped wonder won't wilt or brown after a few days. These synthetic roses, which are placed strategically in each bear, one by one, retain their shape and brilliant color week after week, and month after month, for a whopping 365 days without you having to lift a finger. Whether you choose it in classic white or a brilliant shade of pink, this one-of-a-kind gift will put a smile on your loved one's face long past Valentine's Day.
The Homvare Foam Rose Teddy Bear sits at either 10 inches or 14 inches tall, wearing an adorable little bow or holding a red heart, which is also made of the same synthetic roses. And each bear comes in a super-chic box (that's also eco-friendly), an inflatable balloon, and a customizable greeting card you can fill with sweet nothings.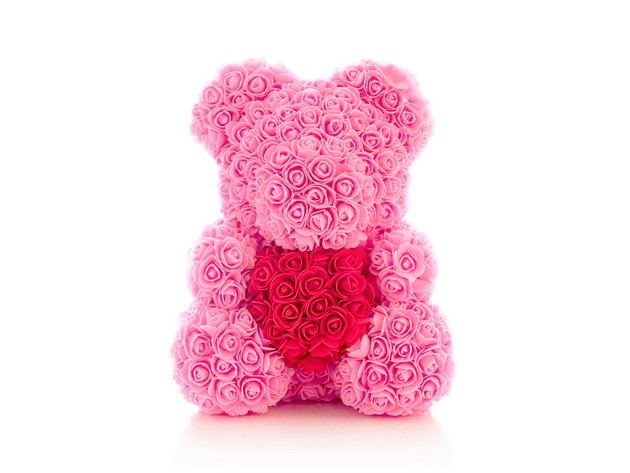 While these rose-adorned teddy bears make for perfect Valentine's Day gifts, they're also ideal for birthdays, anniversaries, graduations, and so much more.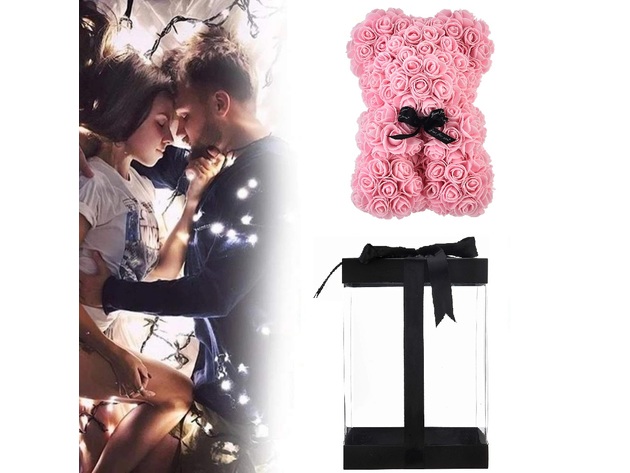 No matter who you're gifting the Homvare Foam Rose Teddy Bear this Valentine's Day, there are plenty of colors and designs for you to choose from, including the white bear with a black bow, the pink bear with the black bow, or the pink bear holding a heart, all of which are available in either 10-inch or 14-inch models.
And for a limited time, entering the coupon code VDAY2021 at check-out can score you 15% off, sitewide!
Prices subject to change.
Have a suggestion for a cool product or great deal that you think Daily Caller readers need to know about? Email the Daily Dealer at dealer@dailycaller.com.
The Daily Caller is devoted to showing you things that you'll like or find interesting. We do have partnerships with affiliates, so The Daily Caller may get a small share of the revenue from any purchase.