Unlike birthdays or even anniversaries, Valentine's Day gifts are much easier to hunt down. Instead of spending hours on the net shopping for something you think your sweetie will like, going for the go-to flowers or chocolates are always a safe bet. But because of the high demand, you may find yourself spending a hefty chunk of change on mediocre flowers from your local flower shop, which is never fun.
Just because you want to gift your Valentine with gorgeous, fragrant roses this year, doesn't mean you have to spend a fortune. In fact, you can give her two dozen gorgeous long-stem roses for just $49.99. And the best part? You can have them delivered right to her doorstep, no running around or secret extra fees necessary.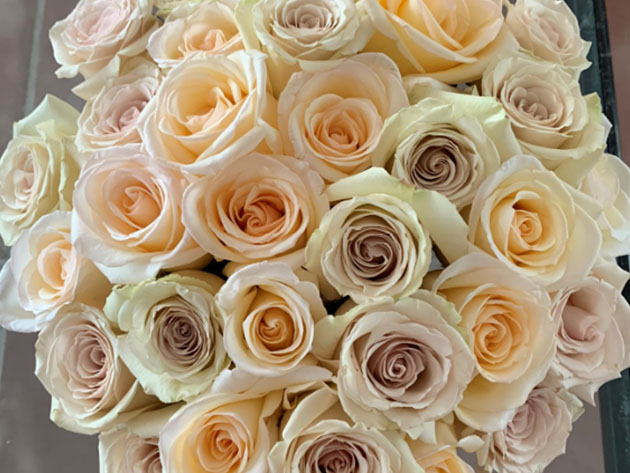 Grown by the coveted Rose Farmers, a company committed to providing luxury roses for different occasions all year round, this robust bouquet is guaranteed to knock your Valentine off her feet with its incredible beauty. And unlike other roses you'd find at your local flower shop or grocery store, Rose Farmers' bouquets exude true elegance, free of cheap-looking fillers or half-dead buds.
With current delivery days that span from now through Valentine's Day, you can be sure your sweetheart will receive her bouquet just in time for the most romantic day of the year. And ordering your roses is easy: simply enter your digital voucher into Rose Farmer's website, fill out the required shipping information, and your stunning two-dozen cream roses will be on their way!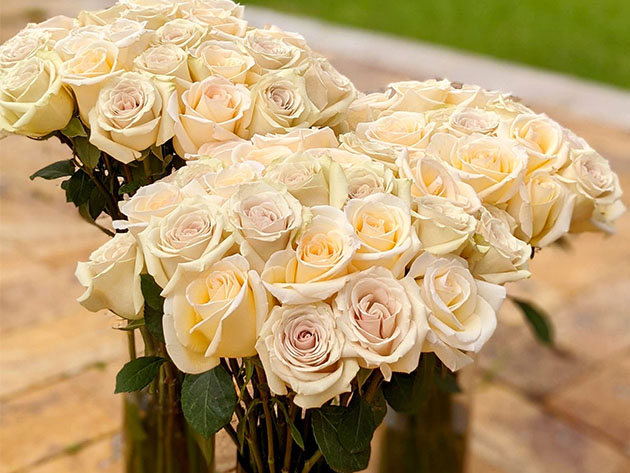 There's a reason why people all over the country turn to Rose Farmers to gift gorgeous flower arrangements to their loved ones for just about every occasion under the sun. And after reading the flower company's awesome online reviews, you'll see why.
"I'm 70 years old and have been receiving roses for this many years and I have never seen roses like this! " – Cheryl
"Such gorgeous perfect long-stem roses. They smell totally heavenly and I can't believe what a great price!" – Julie G.
"Roses had an amazing scent and lasted me 3 weeks." – Jaqueline R.
Arrange for two-dozen cream long-stemmed roses to be delivered to your valentine for the flat rate of just $49.99 — that's nearly 40% off their regular price!
Prices subject to change.
Have a suggestion for a cool product or great deal that you think Daily Caller readers need to know about? Email the Daily Dealer at dealer@dailycaller.com.
The Daily Caller is devoted to showing you things that you'll like or find interesting. We do have partnerships with affiliates, so The Daily Caller may get a small share of the revenue from any purchase.