From family barbecues to fun camping trips, there are lots of things to look forward to this summer. And if you have a backyard, patio, or pool to enjoy, this season is easily the best one of the year. But getting a nasty sunburn from the sun's super-strong rays is most definitely not one of them.
While wearing sunscreen and wearing sunglasses is always a good idea when you're spending lots of time outside, nothing beats relaxing under the shade of an umbrella — especially one as high-tech as this. Say hello to the Costway Umbrella, a backyard accessory that features a generous 10-foot canopy, perfect for shielding your family and friends from the harsh sun, whether it's on a patio, in the garden, or by the pool.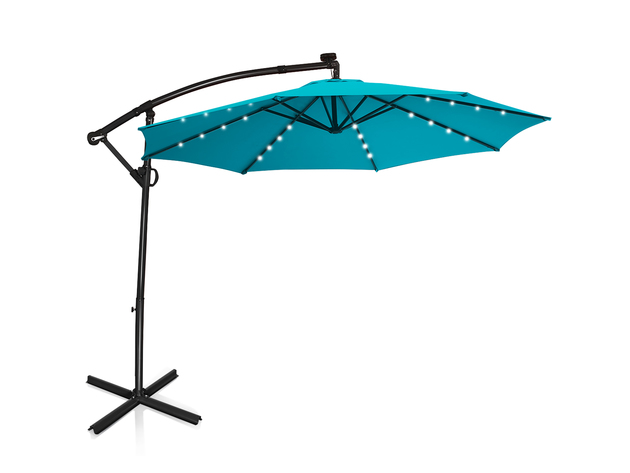 The Costway Umbrella is incredibly easy to use thanks to its gliding handle and tilting system, allowing you to rotate it 360 degrees to get it in just the right position, no matter the time of day. And unlike other umbrellas you've used in the past, this thing uses the rays it protects you from to charge up 24 charming LED lights, perfect for romantic evenings outside.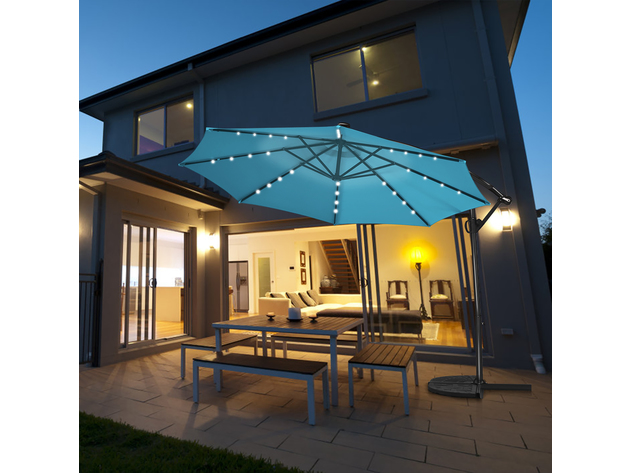 In addition to its large size and energy-saving solar panels, the Costway Umbrella also boasts a unique vent design that lets cool airflow through, making hot days more pleasant for whoever's hanging out underneath it. Plus, thanks to its powder-coated aluminum rod that prevents rust and scratches and its weather-resistant, turquoise canopy, the Costway Umbrella is meant to last for the long haul.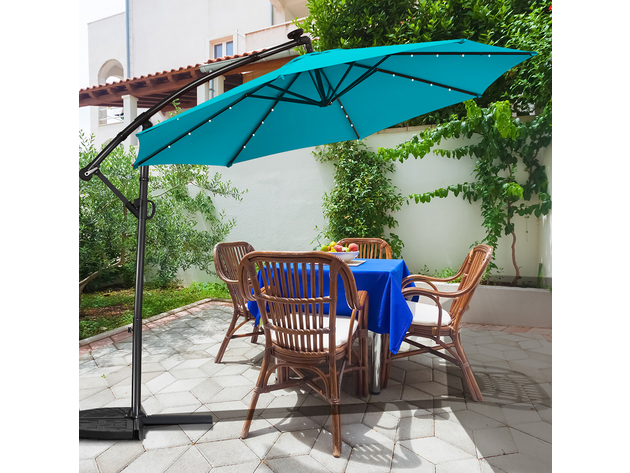 From its "easy assembly" to its "sturdy build," it's no surprise that people are leaving rave reviews about the Costway LED Umbrella online. And given that it's 37% off, this buy is a no-brainer!
Get the Costway 10Ft Solar Powered LED Patio Umbrella for just $149.99 down from $239 bucks for a limited time!
Prices subject to change.