Tom Brady is teaming up with Fox for a new project.
According to Deadline, CEO of Fox Entertainment Charlie Collier recently announced the project with the Tampa Bay Buccaneers quarterback, but didn't provide many details. (RELATED: David Hookstead Is The True King In The North When It Comes To College Football)
View this post on Instagram
"We also have an unscripted project with Tom Brady, yes, that Tom Brady," Collier explained. Outside of that comment, it doesn't sound like anyone knows what the show will be about.
View this post on Instagram
Hopefully, it's a project about what Tom Brady goes through every single season. That's the most obvious choice for Fox.
I'm not sure fans are going to be interested in any kind of game show or reality TV show. It has to be a docuseries about the hunt for a Super Bowl.
Fans will tune in for that. That's the kind of content that will move the needle.
View this post on Instagram
If this "unscripted project" is done correctly, then the ratings should be absolutely huge. Tom Brady is one of the most recognizable faces on the planet, and people are fascinated by him.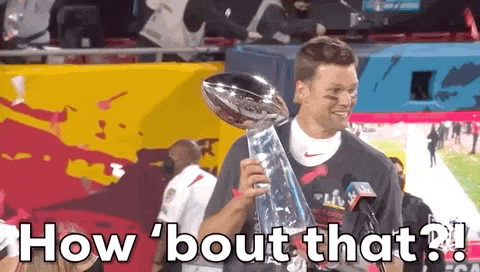 Give us a great docuseries about what it takes for him to win in the NFL, and people will be locked in.