Despite having limited success on the field, USC football coach Clay Helton makes a decent amount of money.
According to documents obtained by the Los Angeles Times, Helton was the highest paid football coach in the PAC-12 for the 2019 season with a salary of $4.812 million after finishing an embarrassing 5-7 in 2018. (RELATED: David Hookstead Is The True King In The North When It Comes To College Football)
Yes, two seasons ago, Clay Helton was the highest-paid coach in the PAC-12 after doing literally nothing noteworthy.
USC's Clay Helton had highest reported salary among Pac-12 coaches in 2019-20 https://t.co/d3a3O7wi89

— L.A. Times Sports (@latimessports) May 18, 2021
Due to the fact USC is a private program, they're not required to make staff salaries public, which is why the info is coming out a long time after the fact. The salaries of coaches at public programs is easily spread around and shared.
I guess if I was in charge at USC and I signed off on paying Clay Helton nearly $5 million, I also wouldn't want that info spread everywhere.
View this post on Instagram
Clay Helton's job security has seemingly been on the chopping block every single year with the Trojans other than this past shortened season.
Yet, despite the fact there's been nonstop chatter about firing him, he was apparently swimming in cash! It makes no sense.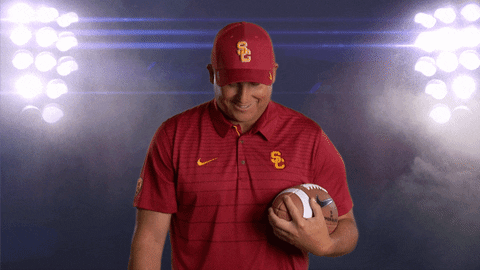 The good news for him is that after going 5-1 in 2020, he probably took some of the heat of his chair. However, going 45-23 in your career at USC is just not going to get it done.
USC football fans are proud people, and they expect much better.
He better have a damn good 2021 campaign or I can promise the multi-million dollar paydays will quickly come to an end.