A woman at an airport in Florida lost her mind in a video making the rounds on the internet.
In an Instagram video shared by @onlyinfloridaa, a woman allegedly on the no-fly list went ballistic on staff at the Orlando Airport and started trashing stuff. (SLIDESHOW: These Women On Instagram Hate Wearing Clothes)
Of all the videos you see on the internet today, I can pretty much promise that this one will be the craziest. Give it a watch below. (SLIDESHOW: 142 Times Josephine Skriver Barely Wore Anything)
View this post on Instagram
I'm not an expert, but I'm pretty sure trashing an airport isn't a great way to get off of the no-fly list if you're on it. (SLIDESHOW: 71 Times Samantha Hoopes Stripped Down)
In fact, I'm incredibly confident that trashing an airport is a great way to find yourself behind bars. (SLIDESHOW: This Blonde Bombshell Might Be The Hottest Model On The Internet)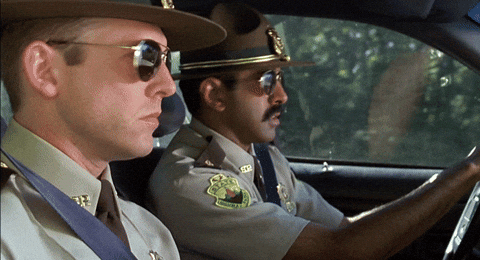 I don't care how bad of a day you're having, reacting like this woman did to anything is never justified. It's never justified at all. (SLIDESHOW: 60 Times Abigail Ratchford Wore Almost Nothing)
If you do behave in that manner, you should have the cuffs slapped on and you should be hauled away.
Next time, take a deep breath, relax and go home. It's not hard to figure out.