In case you haven't noticed, life's been getting back to normal and you've been pretty busy lately — just ask your pet. While you may keep their bowls full of food and remember to give them some pets here and there, your new hectic schedule often means your pet is bored and unstimulated.
Whether it's a cat that roams the halls of your home or a pup that lives with you, keeping them entertained is an important part of keeping them happy and healthy. And with clever tools like this Educational Interactive Feeder Ball, you can keep your furry family members busy without having to do much at all.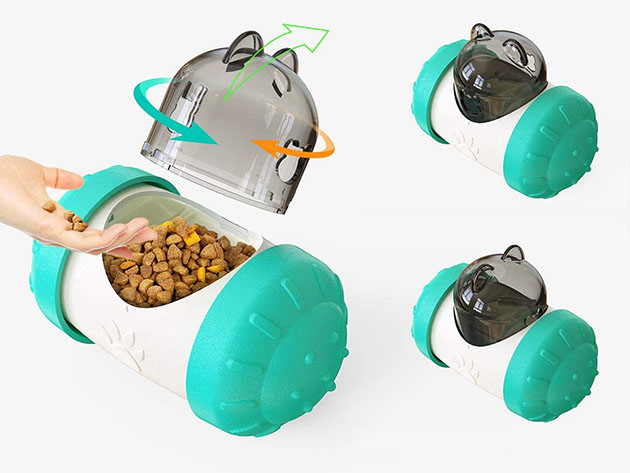 The way the interactive feeder toy works is simple. Just fill it up with their kibble or treats of choice, put the lid back on, and watch your pet roll it around and enjoy a steady flow of snacks! Even if your pet hasn't used anything like this before, they'll quickly catch on to the way it works thanks to its clear storage compartment that lets them know there's food waiting for them inside.
In addition to the fact that this interactive feeder keeps your pets busy, preventing boredom as they play, it also serves as a great way to control the speed at which they eat. Great for dogs that scarf down their food, this toy distributes pieces of food at a slow and steady pace, allowing them to safely snack and digest as they chow down.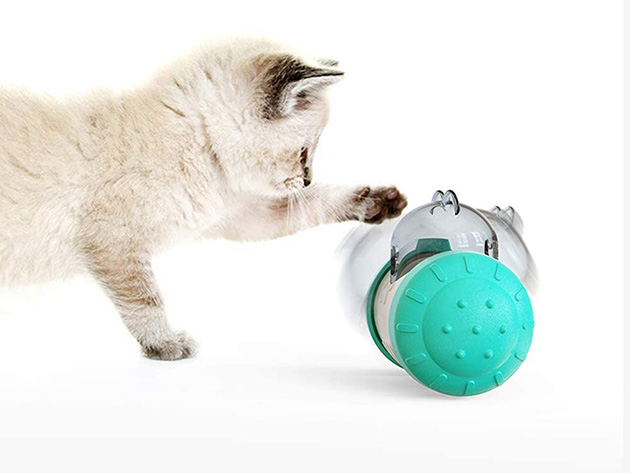 Non-toxic and completely safe for pets, cats and dogs can't get enough of Mesay's Educational Interactive Feeder Ball. It comes in five different colors and is a great way to keep your pet entertained while you work, run errands, or watch your favorite show.
For a limited time, you can snag the Educational Interactive Cat & Dog Feeder Ball at 25% off, making it just $44.95.
Prices subject to change.
The Daily Caller is devoted to showing you things that you'll like or find interesting. We do have partnerships with affiliates, so The Daily Caller may get a small share of the revenue from any purchase.