Jason Kidd is apparently a big fan of collective punishment.
Kidd, who now coaches the Dallas Mavericks, allegedly made the Milwaukee Bucks run sprints because a single player on the roster didn't have an iPhone. (RELATED: David Hookstead Is The True King In The North When It Comes To College Football)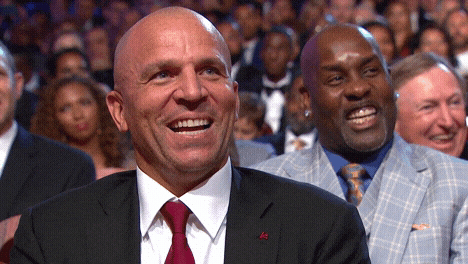 Mirin Fader wrote the following in the book "Giannis: The Improbable Rise of an NBA MVP," according to Business Insider:
At one point center Thon Maker didn't have an iPhone, messing up the team's blue-bubble iPhone group chat. Kidd was upset about it and made the team run because Kidd felt that Maker not getting an iPhone was an example of the team not being united.
This is honestly one of the funniest things I've ever read in the history of the NBA. It's absolutely hysterical on all levels.
Imagine having to run because a single player on your team doesn't have an iPhone. It's hard to believe this story is real, but here we are.
Look, I haven't had any phone other than an iPhone since my sophomore year in college. It's been a very long time, and I'm not sure why anyone would want any other kind of phone.
Sure, they're a bit pricey, but they're worth every single penny you pay. If you have an NBA contract, you shouldn't have any issue getting your hands on one.
Now, making the entire team run because one phone is screwing up a group chat is pre-crime type of behavior, but it's still hysterical.
Let us know in the comments if you agree with Kidd's coaching style or if you find his tactics funny.