The Mexican government is suing five U.S. gun manufacturers for alleged arms trafficking following a judge's dismissal of a similar case, according to Reuters, which obtained a copy of the lawsuit.
The lawsuit centers around "straw" sales of guns by customers purchasing on someone else's behalf, Mexican government legal advisor Alejandro Celorio told Reuters. The Mexican government recently said that 500,000 guns are moved across the border from the U.S. to Mexico per year.
"There is traceability information that shows that weapons that have been found in criminal scenes in Mexico were sold by those corporations we're suing today," Celorio said, according to Reuters.
"Each defendant knowingly participates in trafficking guns into Mexico," the lawsuit stated, according to Reuters.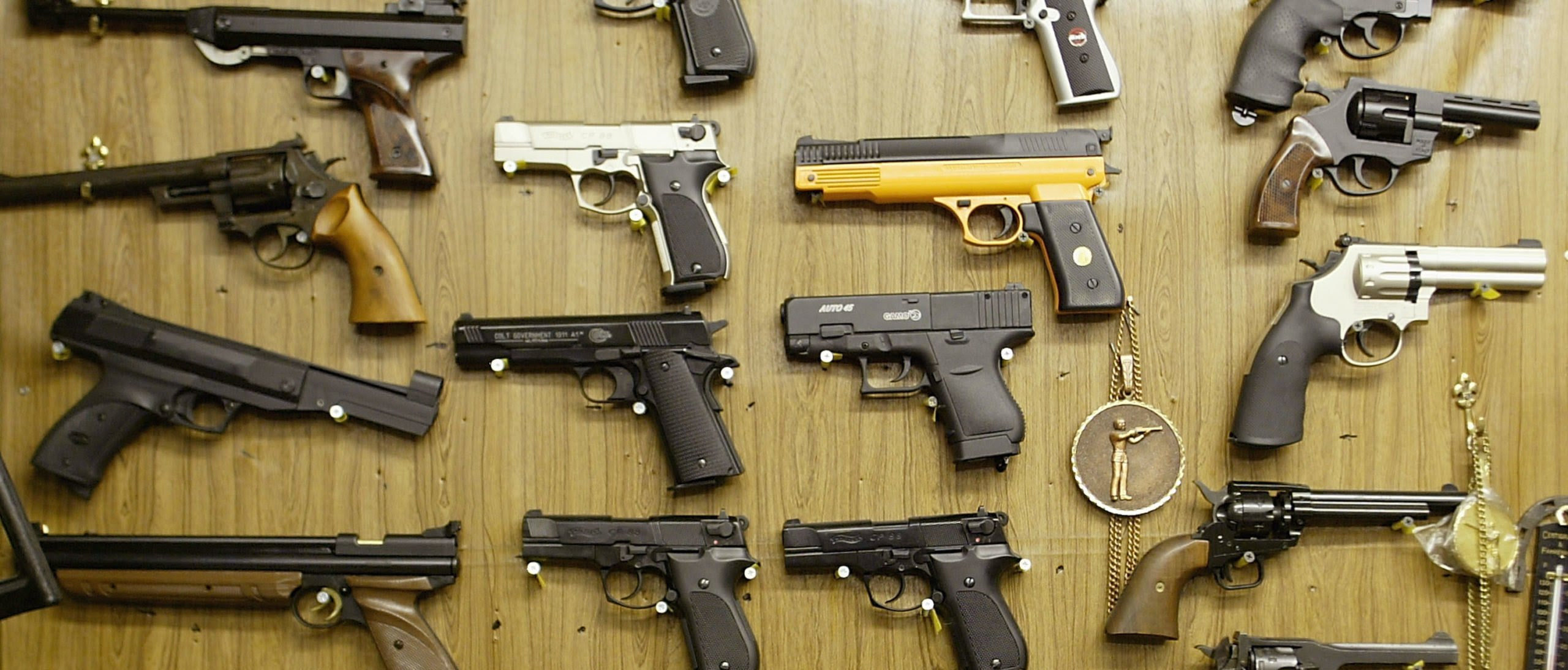 LONDON – JANUARY 6: Airsoft plastic BB guns are on display in a shop selling the hobbyist replica firearms January 6, 2003 in London. British Home Secretary David Blunkett has confirmed plans to tighten firearms laws, which will see a mandatory jail sentence of five years for gun possession. The announcement was made after two teenage girls were killed at a New Year's party in Birmingham but the Government insists it had been planned for some time. Replica and Airsoft guns will not be affected by the new laws. (Photo by Scott Barbour/Getty Images)[/caption]
The lawsuit accused the Arizona-based gun dealers of violating RICO, a U.S. anti-racketeering law "designed to address the infiltration of legitimate enterprises by organized crime and other illegal ventures," Reuters reported.
In September, a federal judge dismissed a similar $10 billion lawsuit against U.S. gun manufacturers alleging a connection with cartel violence, ruling that the companies were under the Protection of Lawful Commerce in Arms Act (PLCAA) passed in 2005.
Several of the accused gun companies didn't respond to the Daily Caller News Foundation's requests for comment.
All content created by the Daily Caller News Foundation, an independent and nonpartisan newswire service, is available without charge to any legitimate news publisher that can provide a large audience. All republished articles must include our logo, our reporter's byline and their DCNF affiliation. For any questions about our guidelines or partnering with us, please contact licensing@dailycallernewsfoundation.org.