What do you get when you mix Australians, a darts tournament and copious amounts of alcohol?
The weirdest sports story of 2015 so far.
The final match of the Darts Invitational Challenge in Melbourne, Australia on Friday was interrupted by rioters. Things got out of hand during the final match between "Mighty" Mike van Gerwen and Simon "The Wizard" Whitlock when costumed spectators — who for some reason were dressed as The Joker, Robin, Oompa Loompas and sumo wrestlers — started piling plastic chairs in the center of the arena.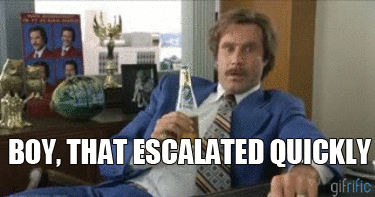 Eventually, security guards and police officers were called in to quell the chaos, at which point the match continued.
By the way, Simon "The Wizard" Whitlock might be an actual wizard.