On Monday night, the Oregon Ducks will square off against the Ohio State Buckeyes in the 2015 College Football National Championship.
This game is so evenly matched, I have no idea who will win, but nature isn't shy about predicting a victor. (RELATED: Jimmy Fallon's 'Puppy Predictors' Take Oregon In College Football National Championship)
Now, less than a week after Jimmy Fallon's canine panel picked Oregon to win it all, a brave young Tiger has made an opposing prediction.
We're all rooting for our @OhioState #Buckeyes! O-H-I-O! @zoos_aquariums @OregonZoo #GoBucks #cbusproud pic.twitter.com/RPdWqIpAok

— Columbus Zoo (@ColumbusZoo) January 12, 2015
WATCH:
"O-H-I-O!"
While no one has asked the Tiger why he chose the Buckeyes, I can only imagine this would be his response.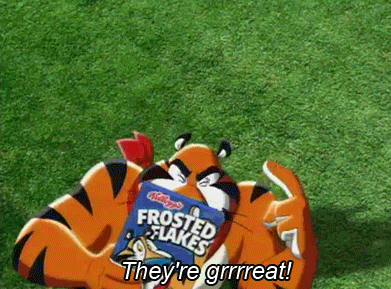 That's a fool-proof argument, Tony.