Russell Westbrook is an absolute beast.
The Oklahoma City Thunder's dynamic point guard has been playing out of his mind since the team lost Kevin Durant to injury, but his actions on Monday illustrate he's just as big of an impact player off the court.
Westbrook was named the 2015 All-Star Game MVP and won a brand new Kia for his efforts. Westbrook has literally zero need for another car — his current deal with the Thunder is worth $80,000,000 — but what he chose to do with it will melt your heart.
Russell got in touch with Sunbeam — an Oklahoma City-area family services center — to find a deserving individual he could give the car to, and he finally decided to surprise 19-year-old Kirsten Gonzalez, a single mother of two, on Monday.
Pictures from the encounter are featured below, but I'm just going to leave these here first because you're probably going to need them.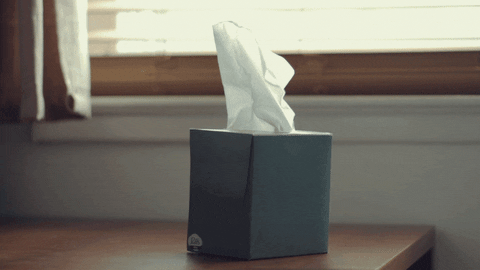 Per NBA.com:
Gonzalez and her two boys, four-year-old Matthew and two-year-old Adam, have had a rough go of things lately. The single mother was just 14 when she got pregnant, as she said, "just a child" when she all of the sudden was forced to be an adult. Gonzalez has been the recipient of Sunbeam Family Services assistance for some time now, and has utilize the extra time and what she saves on diapers and other childcare needs by putting herself in a position to graduate from high school this year, work a job and to apply for colleges, where she wants to study forensic science.

Her current car was not in great driving shape and on Monday morning, the engine wouldn't start. She has been borrowing cars from family and friends to be able to get to work, to get to school and to pick up her sons. To all of the sudden have that burden of worrying about transportation at all times be lifted was a huge weight off her shoulders.

"It's so touching and so amazing knowing that there are people out there willing to help the ones that are in need," Gonzalez said.

"She has such a good heart," said Erin Engelke, Sunbeam's Chief External Relations Officer. "She's so worthy and so humble. She did not see this coming. We had orchestrated it so that it could be a true surprise and it was for her."

"It's just all the hard work that she's done to be able to keep her family together," Westbrook said as to why Gonzalez was the perfect person to receive the car. "When you see somebody working hard towards a goal and finding ways every day to keep everything afloat for her two boys and her family, you can't do anything but help them out."
Well done, Russ.
You da real MVP.
[h/t Oklahoma City Thunder]