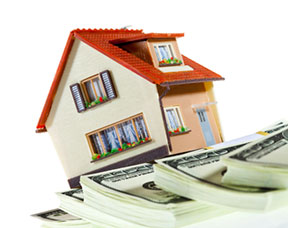 (NewsUSA) – The high cost of home insurance can seem like one more financial hurdle to homeowners, but a solid home insurance policy doesn't have to break the bank.
Several factors can impact how much you pay for home insurance, including the age and size of your home, and whether you live in an area prone to natural disasters, such as fires, storms and flooding.
In fact, water damage is one of the largest sources of insurance claims, so making a proactive effort to monitor leaks and minimize the possibility of water damage can help reduce your home insurance premiums. Plumbing-related water damage accounts for 22 percent of homeowner claims filed each year and accounts for 25 percent of the claim dollars that insurance companies pay out. This is second to damage caused by acts of nature.
How can you monitor leaks? The technology in the FloLogic system acts like a circuit breaker for your plumbing system. The system monitors water throughout the home, and automatically shuts off the water if a leak is detected. Homeowners who install the FloLogic sytem may be eligible for a discount on their insurance.
Find out more about how the FloLogic System works by visiting www.flologic.com.
Other smart steps to save money on home insurance include:
Improve Your Home
Some insurers offer discounts to homeowners in older homes who upgrade outdated heating, electrical, or plumbing systems. Also a home security system may increase your chances of getting a lower premium.
Pump Up What You'll Pay
If you choose a higher deductible (the amount you pay for any damages to your home), you will pay lower premiums. Be prepared to cover damages up to $1,000, so you can save your insurance claims for larger damages.
Shop Around
Read up on information about home insurance rates, and also about complaints related to price, customer service and a range of other issues issues. You can find many insurance quotes online, as well as customer feedback about the company. You may find that paying slightly more for home insurance from a company with mainly good reviews is worthwhile.
Double Up
Consider using the same company for home insurance and auto insurance. It's not uncommon to get a reduced home insurance rate from a company if you also have car insurance or other types of insurance with them.