Jacksonville Jaguars star Jalen Ramsey didn't hold back when talking about his squad's upcoming game against the Kansas City Chiefs.
Ramsey recently told the media the following when discussing the matchup with Chiefs star Tyreek Hill:
I don't like how whoever has made it a matchup me against Tyreek. He's good for what he does for their team. He made All-Pro as a return specialist. Let's get that right, as a return specialist his rookie year. He went to two Pro Bowls as a return specialist — return specialist — two years. I made All-Pro in my position as a corner. Went to the Pro Bowl as a corner. So it's not a wide receiver versus corner matchup, so we can get that out of the way off the bat.
#JalenRamsey on Tyreke Hill: If he's looking for smoke he'll get it. #Jaguars #JAXvsKC @wjxt4 @Sports4Jax #NFL pic.twitter.com/kaUf001OEc

— Brian Jackson (@WJXTBJackson) October 4, 2018
Everybody knows Ramsey is an outstanding cornerback, and he might even be better as a trash talker. The dude just doesn't know what it means to hold back. Let's not forget, this is the same dude that commented on just about every single quarterback in the league with his honest thoughts for a GQ profile. Spoiler alert: they weren't pleasant. (RELATED: NFL Star Goes On Epic Rant Against A Bunch Of Quarterbacks. Here's What He Said)
View this post on Instagram
Say whatever you want about the guy, but he's making football a lot more entertaining. The league needs a villain. It needs somebody out there causing trouble nonstop. That's where Ramsey comes in. He does nothing but start trouble, and that's why he's so damn popular.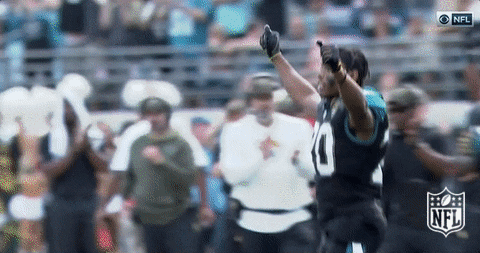 Now, he's going to have to go out there and back it up on the field. Otherwise, he's going to look like an absolute clown.