Quentin Tarantino's new movie "Once Upon a Time in Hollywood" got another trailer released Tuesday, and it looks great.
The plot of the highly-anticipated film, according to Sony Pictures Entertainment's YouTube description, is as follows:
Quentin Tarantino's ONCE UPON A TIME IN HOLLYWOOD visits 1969 Los Angeles, where everything is changing, as TV star Rick Dalton (Leonardo DiCaprio) and his longtime stunt double Cliff Booth (Brad Pitt) make their way around an industry they hardly recognize anymore. The ninth film from the writer-director features a large ensemble cast and multiple storylines in a tribute to the final moments of Hollywood's golden age.
It's also known the film will feature a heavy Charles Manson storyline, and he can be seen briefly throughout the new trailer. (RELATED: Check Out The Incredible Photos Of Brad Pitt And Leonard DiCaprio On The Set Of The Charles Manson Film)
Judging from what I know about movies (a ton), this film from Tarantino is going to be a beast. Watch the new trailer below.
I honestly can't wait for this movie to get released. It's going to be awesome. Watching Pitt and DiCaprio in a film about the infamous and evil cult leader is going to be absolutely epic.
They're not the only stars in the cast. They're also joined by Margot Robbie, Timothy Olyphant, Al Pacino, Kurt Russell and Damian Lewis.
It's a big time cast for a big time film, and it's going to be badass all the way around.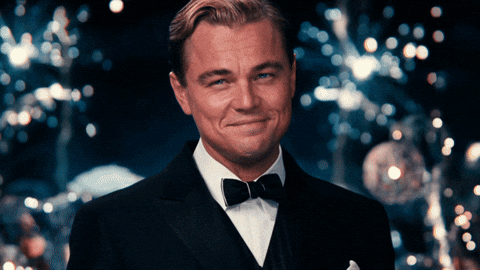 You can catch it in theaters July 26. There's no doubt it's going to be an awesome movie about one of the greatest villains in the history of this country.
Sound off in the comments with your thoughts on the trailer.