A man in Louisville, Kentucky was gunned down by police officers after he made the incredibly stupid decision of pointing a gun at them.
According to WLKY.com, Anthony Wayne French Sr. was shot and killed by Louisville police officers Tuesday after he pointed a gun at them when they were responding to a "domestic situation" call. French reportedly had "beaten" two adults in the household and held them at gunpoint before police showed up and killed him.(SLIDESHOW: These Women On Instagram Hate Wearing Clothes)
You can watch the video of the shooting released by The New York Post below, but be warned that it's incredibly graphic. (SLIDESHOW: 142 Times Josephine Skriver Barely Wore Anything)
My friends, the video above is perfect proof as to why you don't pull weapons on police officers. If you draw down on armed officers of the law, you're asking to get blown out of your shoes. (SLIDESHOW: 71 Times Samantha Hoopes Stripped Down)
That dude walked up to the cops, had a handgun and told the cops to back up. They didn't have any other choice. (SLIDESHOW: This Blonde Bombshell Might Be The Hottest Model On The Internet)
When responding to a 911 call over a domestic situation, you're already at a heightened state. Throw in a guy pointing a gun right at you, and it doesn't take much at all for things to really pop off in a major way.(SLIDESHOW: 60 Times Abigail Ratchford Wore Almost Nothing)
Again, pointing a gun at police officers is insanely stupid.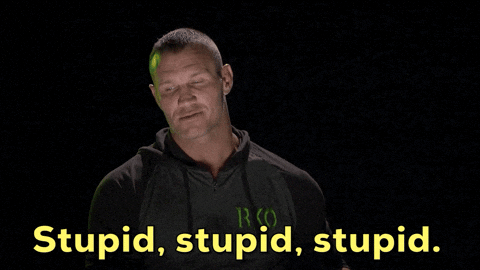 Luckily, these police reacted like they were in a Dirty Harry film, and didn't even hesitate at all. They opened fire immediately and secured the situation.
If you play stupid games, then you'll win stupid prizes. That's especially true when police are involved.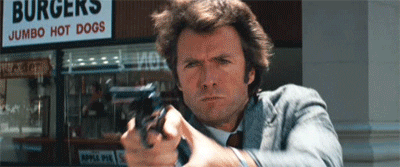 Here's some free advice for all of you. When the police approach you, put your weapons down and comply. Any other response is inviting the police to react in the harshest way possible.