Usually, peering into a drain pipe or a defective machine part is a job left to the professionals. But if you want to limit the number of people traipsing through your home, not to mention save some money, why not take these tasks into your own hands for a change?
Thanks to the Sinji Flexible Borescope Camera, you can take a peek into awkward nooks and crannies without craning your neck or maneuvering into an uncomfortable angle. That's because the camera links up to your smartphone, where you can see whatever the camera's picking up right on your screen. And thanks to its 8mm lens with a 70º viewing angle, HD recording quality, and six adjustable LED lights, you can see just about anything — even what's stuck in that narrow space between your walls you've been trying to see into for months. And with its attached hook and magnet, you can pick up a dropped key, screw, or whatever else is too far from your reach.
The tool's camera is attached to a flexible 2-meter cable that lets it squeeze in the most awkward of spaces, whether it be the side of your house, tight corners in the attic, or that narrow spot between your counter and your refrigerator. Simply record your findings or take snapshots and save them immediately to your phone thanks to the camera's accompanying app. It even has an IP67 waterproof rating, so you don't have to be afraid to stick it down drain pipes or other damp spaces.
Capable of linking up with both Android and iOS phones, the Sinji Flexible Borescope Camera is a must-have in anyone's tool arsenal. And at just $30 bucks, it's a total steal.
Click here to get the Sinji Flexible Borescope Camera at 22% off for a limited time!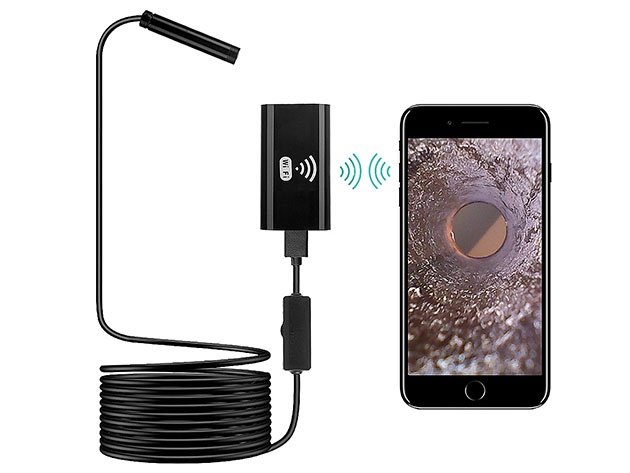 Prices subject to change.
Do you have your stay-at-home essentials? Here are some you may have missed.
stackSonar('stack-connect-p', '283');