Whether you're sitting at the office wondering if the kids are doing their homework back home, or want to check in on things while you're thousands of miles away on vacation, knowing what's going on underneath your own roof at all times can provide you with incredible peace of mind. And thanks to great indoor security systems, like this one from Motorola, you can always have an extra pair of eyes when you need them most.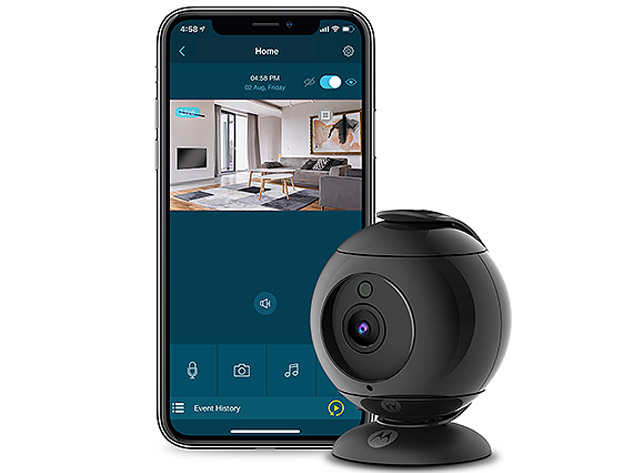 Unlike other indoor security devices out there, this advanced Motorola Motorola FOCUS89 Full HD Wi-Fi Indoor Camera is capable of capturing every nook and cranny of whatever room you put it in. Thanks to its impressive 360-degree panning capabilities and exquisite HD camera, you'll be able to film and take pictures of everything going on at home and never miss a thing.
No matter if it's 12 o'clock in the afternoon or the dead of night, this indoor camera catches it all. That's because it totes a great night-vision camera that lets you see images clearly in both ideal and poor lighting — and its true color filter lets you oversee low-lit areas with ease. And when you don't want to record for whatever reason, simply turn the camera's privacy mode.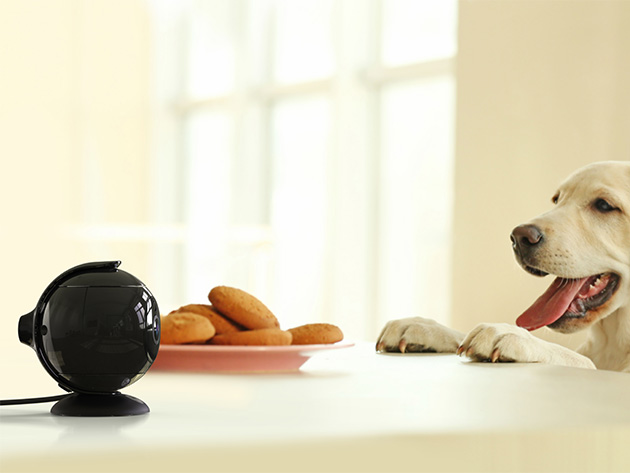 In addition to the camera's deluxe features, its usability is worth noting. With just the touch of a button, you can access the camera in real-time thanks to its accompanying Hubble App. From there, you can program security alerts that let you know when any sound or motion is detected, allowing you to be in the know at all times. And if you wish, you can easily store all of your video footage on a microSD card or store it on the cloud for easy access.
Check out some of the awesome things people are saying about the Motorola HD Wi-Fi Indoor Camera online!
"It works perfectly, with good image quality and connection speed." – Ashbur
"Love being able to keep an eye on my baby while i am doing things around the house. I love the clarity of the camera. Image is so clean and clear, and also the sharpness of the night view was amazing. Famous brand, fair price, easy to set up, love it!" – Jiimmy W.
"Great image quality on a budget!" – Debbie J. W.
Right now, the Motorola FOCUS89 Full HD Wi-Fi Indoor Camera is nearly 15% off, making it just $42.95 for a limited time.
Price subject to change.
Have a suggestion for a cool product or great deal that you think Daily Caller readers need to know about? Email the Daily Dealer at dealer@dailycaller.com.
The Daily Caller is devoted to showing you things that you'll like or find interesting. We do have partnerships with affiliates, so The Daily Caller may get a small share of the revenue from any purchase.