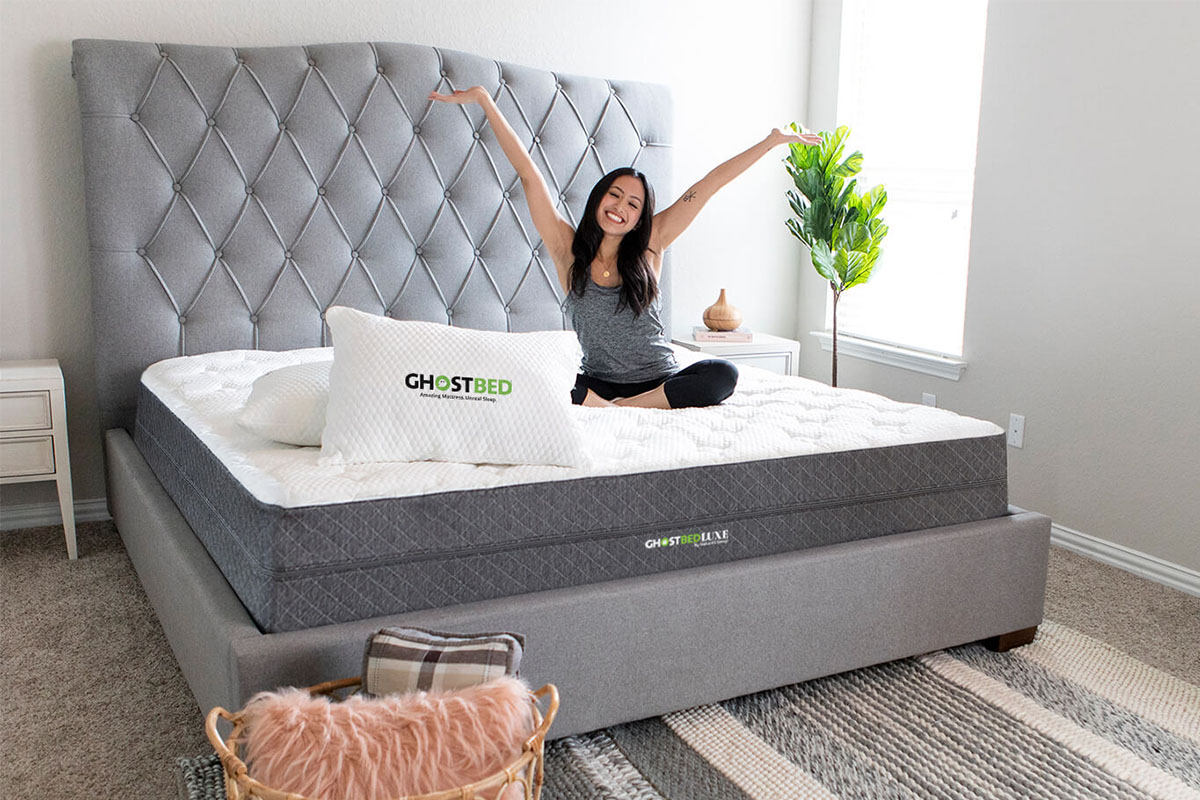 Just about nothing is more important to your overall health than a good night's sleep. And nothing is more important to get that rest than the right mattress. Enter the GhostBed Luxe 13-inch Cooling Mattress, a bed so comfortable you'll wonder how you ever got a good sleep in the past.
The GhostBed is 13-inches thick and built with seven layers, including a two-stage core and surface cooling tech that will keep you and the mattress cool all night, leading to a more relaxed, deep sleep.
The top layer is a Ghost Ice fabric, which is cool to the touch, soft, and soothing. Underneath is a cooling fiber woven directly to the cover. It offers one inch of cool airflow technology fiber. That is followed by the first of two layers of gel memory foam. This first layer is designed to give you that feeling of being hugged by your bed but in a cool, relaxing manner.
The middle of the bed features a ghost ice layer. This is a patent-pending technology that senses heat and adjusts to keep the environment cool and comfortable all night. Next comes the second gel memory foam layer, which helps keep your spine comfortable and relieves any body aches you have before laying down. Next comes a ghost bounce layer, followed by a 7.5-inch high-density support layer. This gives you the support and durability you need to sleep night after night on the mattress.
This mattress is a queen size, measuring 60 by 80 inches, and it will fit with just about any box spring, slatted frame, or adjustable frame. It's also built to handle your queen-size fitted sheets.
The comfort and durability are among the reasons the GhostBed is recommended by Consumer Reports.
And if you're considering the GhostBed Luxe 13-inch Cooling Mattress, now is the time to act. Normally priced at $1,745, it can be yours now for just $1,038.69 when you use code ANNUAL15 at checkout.
Prices subject to change