Ohio State's head football coach Urban Meyer was out celebrating his wife Shelley's 50th birthday Thursday evening.
When it came time to blow out Shelley's candles, things got really, really, REALLY hot.
Literally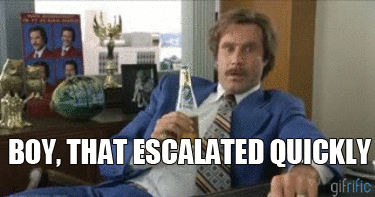 Fortunately, Shelley was not hurt in the accident, and the Meyer family was able to joke about the close call on social media.
Meyer's squad was just named the No.4 seed in the inaugural college football playoff. The Buckeyes will take on Nick Saban and the Alabama Crimson Tide in the Sugar Bowl on New Years Day.