The Hollywood Reporter's list of the most powerful women in the entertainment industry is a complete joke.
The list hit my e-mail inbox Wednesday morning, and I clicked it instantly. I had to find out where all my favorite people ranked. It took me virtually no time at all to realize the list was garbage. (SLIDESHOW: These Women On Instagram Hate Wearing Clothes)
How do I know the list is garbage? That's really simple. Lena Dunham is featured but certified smokes Emilia Clarke and Emma Watson are not. (SLIDESHOW: 142 Times Josephine Skriver Barely Wore Anything)
THR wrote the following glowing comments about Dunham:
By 32, Dunham had already written, directed and starred in groundbreaking projects for film (Tiny Furniture) and TV (HBO's Girls), to say nothing of penning books, hosting podcasts and launching a publishing imprint. But now the lightning rod, who can set off the news cycle with a single Instagram post, is starting anew with a solo deal at HBO and a string of other projects, including a J.J. Abrams- and Steven Spielberg-produced film that she's writing about a Syrian refugee.
Here's my live reaction to that gibberish.
Any list about the most important women in Hollywood that doesn't include Watson or Clarke is a list without an ounce of legitimacy. Congrats to Dunham because she can do a podcast. I'm pretty sure Emma Watson was in the biggest franchise of my generation at like the age of eight. "Harry Potter" is more impressive than anything Dunham has ever put her fingers on. (SLIDESHOW: 71 Times Samantha Hoopes Stripped Down)

View this post on Instagram
As for Clarke, have you guys ever heard of that little show "Game of Thrones" on HBO? I'm pretty sure she's the most badass character on the whole show. (SLIDESHOW: This Blonde Bombshell Might Be The Hottest Model On The Internet)
I guess changing television forever just isn't enough these days to land you on THR's garbage list of women. (SLIDESHOW: 60 Times Abigail Ratchford Wore Almost Nothing)

Finally — and this is important — there might not be a better example of women who are absolute smokes combined with elite talent. There are plenty of talentless models in Hollywood. More than I could count if I were given a month. There are plenty of very talented people who aren't smokes.
These two are actually grade-A talents in each.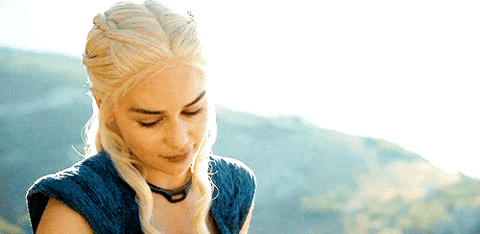 Do better, THR. Do much better.