Former Ole Miss football coach Hugh Freeze has a new job, and it's far from the SEC.
According to Football Scoop, Freeze is set to be the new head coach of Liberty. He appeared to confirm the news on Twitter when he responded with "thank you brother" in response to somebody congratulating him on the new job. Contract details haven't been released yet. (RELATED: The College Football Playoff Teams Have Been Announced. Some Fans Will Be Enraged)
Thank you brother

— Hugh Freeze (@CoachHughFreeze) December 7, 2018
Clay Travis also tweeted that he had confirmed Freeze was the new coach.
I'm told Hugh Freeze has officially accepted the Liberty head coaching job.

— Clay Travis (@ClayTravis) December 7, 2018
There had been many reports that Freeze could end up at Tennessee or Florida State as the offensive coordinator. Let me tell you, Liberty is a hell of a drop from the SEC. A hell of a drop my friends.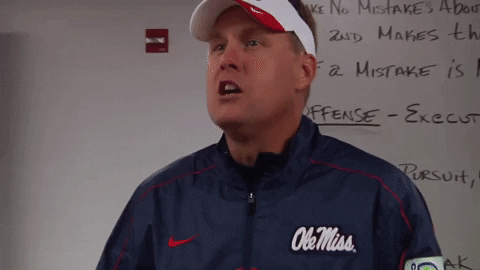 Former Liberty coach Turner Gill made under $1 million a year coaching. Freeze was making around $5 million during his time coaching the Rebels, which came to an end after he allegedly called escorts.
If I had to guess, I'd say Freeze is probably making around a million dollars. He might not even be making that much. When you think of big time football programs with deep pockets, Liberty doesn't come to mind.
View this post on Instagram
Best of luck to Freeze on rehabbing his coaching career. I guess expectations at Liberty are about as low as you can get in division one football. At least nobody will be holding his feet to the fire.