The Dallas Cowboys may be on the verge of making a gigantic mistake with Dak Prescott.
According to the Fort Worth Star-Telegram, the Cowboys are reportedly okay-paying Prescott a number that "will approach $30 million annually," and it could go even higher.
View this post on Instagram
Listen up and listen good. The Cowboys are idiots if they throw that much money at Prescott. They're absolute morons. (RELATED: Jerry Jones Says The Cowboys Are 'Sold' On Quarterback Dak Prescott)
It'll cripple their team and they'll deserve it if Jerry Jones allows his team to pay the young quarterback $30 million annually.
That's an outrageous amount of money for a guy who has never won a big game in his NFL career. What a joke of a situation.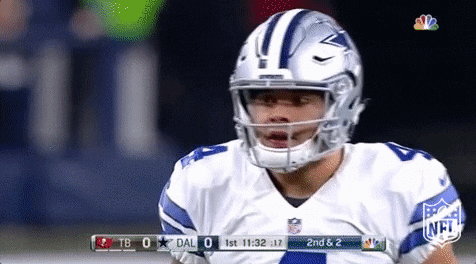 Look, don't get me wrong here. Prescott should get paid. Anything under $25 million would be acceptable, and it should probably even be lower than that.
Handing him $30 million is ridiculous. Downright absurd. I thought you had to prove you belonged among elite gunslingers before getting that kind of money.
Apparently, the Cowboys feel differently. If they go through with this, it'll be a laughably bad decision.
View this post on Instagram
Best of luck, Cowboys fans. Sounds like you guys are in for a very fun time once Prescott breaks to bank and budget for your team.