Arya's incredible horse scene from the latest "Game of Thrones" episode has gone viral for all the right reasons.
As you all know, the youngest Stark girl made her escape from King's Landing on a horse after Daenerys torched the city to the ground. (RELATED: These Are The Sexiest Photos Of 'Game Of Thrones' Star Emilia Clarke On The Internet)
Twitter user @Julian_Epp tweeted out a video of the scene set to the hit song "Old Town Road," and it's absolutely awesome.
Give it a watch below.
Old Town Thrones #GameOfThrones pic.twitter.com/3M0kRGKmRP

— Jules (@Julian_Epp) May 13, 2019
Isn't the internet a beautiful place? We're out here watching Daenerys just massacre people Sunday night and then people are dropping remixes to "Old Town Road" afterwards.
If that doesn't bring a smile to your face, then I don't know what would.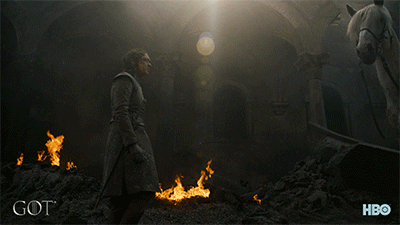 The whole scene of Arya just running around helping people survive was so cool. I've always argued she a gigantic badass, and she just proves it time and time again. (RELATED: Daenerys Turns Into The Mad Queen In 'Game Of Thrones' Episode 'The Bells')
I know there's a lot of junk on the internet, but the video above is a shining example of when the internet wins the day.
Shoutout to @Julian_Epp for sharing. I was laughing from start to finish. We'll have to wait and see if the series finale provides any fun remixes for all of us.