Conor McGregor won't have to worry about beating any charges after he allegedly smashed a man's phone several months ago.
The Associated Press reported Monday that the charges against the Irish-born star have been dropped. He previously reached a settlement with the alleged victim over the damaged phone. (SLIDESHOW: These UFC Women Really Hate Wearing Clothes)
McGregor had initially been charged with felony strong-armed robbery and misdemeanor criminal mischief after allegedly smashing the fan's phone in Miami back in March. You can see a video of the alleged crime below. (SLIDESHOW: These Are The Greatest Ronda Rousey Photos On The Internet)
Well, you have to chalk this one up to a win for McGregor. I said all he had to do was write a check, and this entire phone case was going to disappear. (SLIDESHOW: These Are The Sexiest Paige VanZant Photos On The Internet)
There wasn't a chance in hell the UFC superstar was going to be locked up over smashing a cell phone when he could just pay his way out of the situation.
It looks like that's exactly what happened.
View this post on Instagram
Now, the question is what is next. This was really nothing more than a blip on his radar. The fans really want to know if he's going to fight again.
Personally, I've never believed that's he's retired, and I think he'll eventually get back in the octagon for the right price. The man loves attention and money, and he can find both in the octagon for Dana White.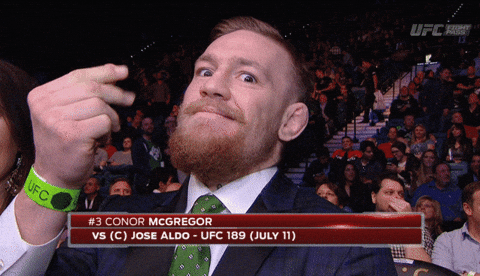 Either way, there's no chance Conor McGregor is going away anytime soon. The man is way too big of a star, and now he's got one less issue to worry about.