Walton Goggins has a new show coming out on CBS called "The Unicorn," and it sounds very interesting.
The details on the new CBS show, according to Deadline, are as follows:
Written by Martin and Schiff and inspired by a true story, The Unicorn centers on a recent widower (Goggins) who is eager to move on from the most difficult year of his life, only to realize he's utterly unprepared to raise his two daughters on his own and equally unprepared for the dating world — where, to his shock, he's suddenly a hot commodity.
I love everything about this. For those of you who might not know, Goggins is one of my favorite actors. His portrayal of Boyd Crowder in "Justified" was an all-time performance.
He was the bad guy for six seasons, and we usually found ourselves still cheering for him at every turn. There are very few actors capable of pulling that off. (RELATED: 'Justified' Might Be The Most Underrated Show In Television History)
He followed that up by starring in "Vice Principals" for HBO, which was a comedy that required him to be the exact opposite of Boyd Crowder.
Again, it couldn't have been much funnier. Goggins and Danny McBride were gold on screen together.
Now, he's sticking in the comedy game, and I'm here for it. I don't know how anybody could have watched "Vice Principals" and not be hyped for "The Unicorn."
Goggins as a single father with lots of options on the table sounds like entertainment gold just waiting to unfold.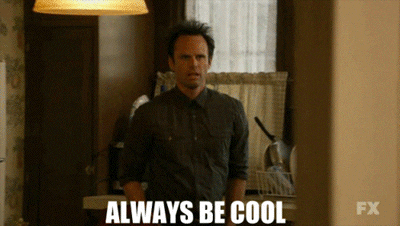 You can catch "The Unicorn" on CBS this fall on Tuesdays at 8:30 p.m. EST. You know I'll be giving it a shot. I'll watch literally anything Goggins appears in.