Today is the 18-year anniversary of the 9/11 attacks, and it's a perfect time to remember when American forces shot Osama Bin Laden in the head.
Bin Laden was the infamous mastermind behind the attack that left thousands dead and started a massive war against terrorism.
On May 1 (early morning hours of May 2 in Pakistan time), Navy SEALs from Team 6 touched down in Pakistan at the compound the terrorist mastermind was hiding out in.
In a matter of minutes they killed his guards and smoked Bin Laden with a couple rounds to the head. It didn't take long for celebrations to break out across America after President Obama announced the news.
Watch some of the moments of joy below.
I remember where I was when this happened. I was sitting in a dorm room at Montana State University after returning from a basketball banquet.
Word slowly started to slip out on Twitter that Osama Bin Laden might be dead, but nobody knew for sure. Obviously, the news was eventually confirmed by POTUS.
Once that happened, the beer really started flowing and the celebrations across America were underway.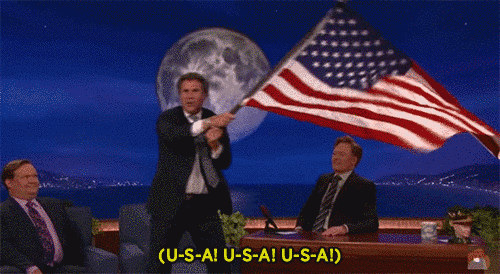 I hope like hell Bin Laden died like a coward in that Pakistani compound. I hope in his final moments on this earth he was revealed to be nothing more than a pathetic monster.
Those bullets were delivered on behalf of everybody impacted by the 9/11 attacks and Americans everywhere.
He couldn't get to hell fast enough, and SEAL Team 6 sent him there.