Tennessee and Vanderbilt recently put on the worst performance of women's basketball that I've ever seen.
While most of us were preparing Sunday for the Super Bowl, those two teams were doing their best to validate and justify every single negative stereotype about the sport. (SLIDESHOW: These Are The Greatest Women On Instagram)
When I first saw the video below, I was several beers deep. I thought I must have been dreaming, and then the video disappeared from Twitter.
Well, luckily for all of us, the guys over at Barstool found another one, and you simple have to see the disastrous sequence of events in this game. In a matter of 20 seconds, there are five missed layups and two defenders taking each other out.
I still have no idea what the two Tennessee players are doing at the end pic.twitter.com/ppikh9bU8K

— SportsOwl (@SportsOwlNBA) February 4, 2019
Cancel the sport. Just cancel the sport right now. Everybody laughed at me when I said a decent male player could shred elite women at basketball. They acted like I was crazy whenever I made that point.
Is anybody laughing right now? That was the most pathetic display of athleticism that I've ever seen.
How do you miss five layups and have defenders take each other out all in the span of 20 seconds? The basketball Gods have apparently cursed us. There's no other explanation for why we'd ever have to endure pathetic play like that. (RELATED: Patriots Beat The Rams In The Super Bowl)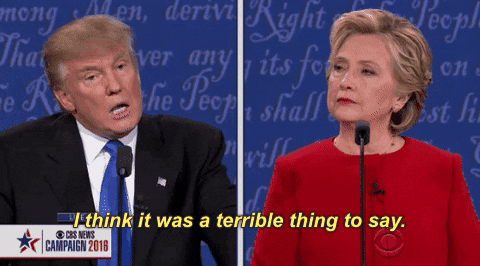 If we cared at all about the future of our country, then we'd cancel women's basketball this minute. We just can't have a beautiful sport ruined by such pathetic play.