We have a new preview for the final season of "Game of Thrones."
HBO dropped a teaser called "Aftermath," and it's chilling for fans of the show. It shows Winterfell completely covered in snow, and not a single living soul in sight. (RELATED: These Are The Sexiest Photos Of 'Game Of Thrones' Star Emilia Clarke On The Internet)
The Twitter caption is, "Fight for the living." Give it a watch below.
Fight for the living. #GameofThrones pic.twitter.com/GpG7m53Nqg

— Game of Thrones (@GameOfThrones) April 2, 2019
Damn, I am juiced right now. That was borderline apocalyptic. Would HBO really let the white walkers and the Night King win? Say it isn't so!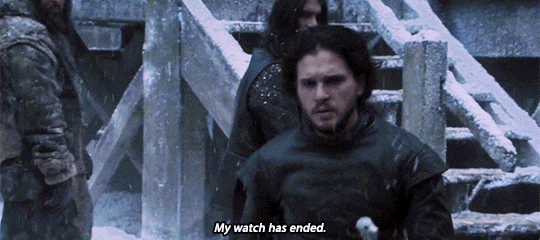 The fact HBO dropped this preview makes me think there's no shot the Night King wins at this point. Why would they tip their hand like that? (RELATED: Did Kit Harington Accidentally Release Major 'Game Of Thrones' Spoiler About Jon Snow?)
They wouldn't. The people behind "Game of Thrones" are way too smart for something like that.
As I've said many times before, April 14 really can't get here soon enough. It's going to be outstanding, and every little bit of insight and new footage we get is all great.
If you're not excited, then you don't have a pulse. It's that simple. Get all your theories lined up and ready to roll for April 14. It's going to be pure electricity.