Dwyan Morgan has been ticketed for allegedly shining a laser in Tom Brady's eyes during the AFC title game against the Chiefs.
According to The Kansas City Star, Morgan was given a ticket for allegedly disturbing the peace last week. If convicted, he could get a year in jail or a $1,000 fine.
Here's where things get interesting. How old do you think Morgan is? Probably some drunk kid acting like an idiot during the game back in January between the Patriots and Chiefs, right? (RELATED: Twitter Reacts To Rob Gronkowski Retiring From The NFL)
Nope. He's 64. That's right. The man accused of shining a laser in Brady's eyes is 64 years old, and it didn't even impact anything because the Pats still won the Super Bowl.
Our photographer, Turner Twyman, caught someone pointing what appears to be a laser pointer in Tom Brady's face last night. Play between the "muff" that wasn't and Sorensen int. @NFL, @Patriots and @Chiefs all told me they weren't aware of the incident. pic.twitter.com/ejWBQ6i64C

— William Joy (@WilliamKMBC) January 21, 2019
64-years-old! Are you kidding me? It's unacceptable no matter how old somebody is, but I'd understand it a lot more if it was some trashed teenager or college student thinking that it'd be funny.
As a guy who was once young, I'm very well aware of how stupid young men can be. Add a little booze into the equation and all bets are off.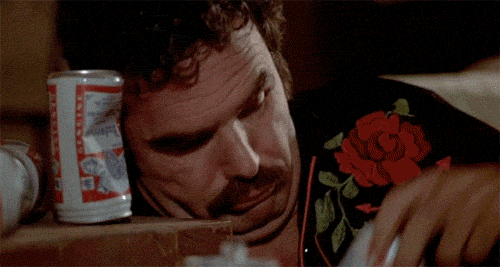 However, nobody above the age of 30 should ever allegedly do something this stupid. Don't most people in their sixties have grandkids?
Imagine being born before the Vietnam war and still allegedly being dumb enough to shine a laser at an NFL player's face.
You should have gathered enough wisdom in six decades on the planet to know the difference between right and wrong. I don't care how many beers you sucked down. The laser needs to stay at home once you're 30 or older.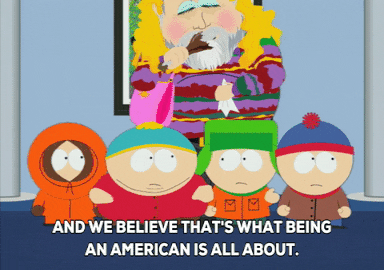 If this guy is guilty, they should throw the book at him. You can't have clowns bringing lasers to sporting events. Just can't allow it!